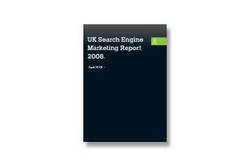 Cornwall, UK (PRWEB) January 23, 2009
The TFM&A show which takes place on February 24th and 25th at Earls Court 2 is the UK's largest integrated marketing solutions event. In addition to exhibiting, Guava will be launching the UK Search Engine Marketing survey which forms the basis of the UK SEM report.
Now in its 3rd year, E-consultancy and Guava's UK SEM Report is the most extensive piece of research into Search Engine Marketing from both client and agency-side.
Guava Business Development Manager Martin Dinham has been invited to speak on the first day of the event alongside Econsultancy CEO Ashley Freidlein. The seminar is entitled, The UK Search Engine Marketing Report - Budgets, Barriers and Buzzwords and the speakers will discuss the findings from the 2008 report and predict how the current economic climate may affect budgets and buying choices in 2009.
Martin Dinham commented:
"The UK Search Engine Marketing Report has built up a solid reputation over recent years for offering a credible insight into the industry. In the current economic climate the comparative data from previous years will allow readers to see just how the search market has adapted and how budgets are being spent."
Members of the Guava team will be on hand on stand G40 throughout the show to discuss all of its core services with attendees.
For further information please contact:
Lotte Mahon
Marketing Manager
Guava
08700 630707
http://www.guava.co.uk
About Guava:
Guava is a fresh thinking, digital marketing agency specialising in Search Marketing and Web Development in the UK. Part of the pan-European Guava group with over 200 employees, the UK division is headed up by UK CEO, Graeme Radford with offices in Berkshire and Cornwall. Current Guava clients include Confused.com, Black & Decker and SkyBet.
###