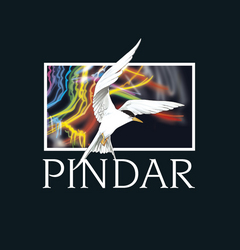 We are pleased to have these two experienced and highly successful professionals joining Pindar to help us drive our growth
Chicago, IL (PRWEB) January 27, 2009
Pindar announced today that industry experts Paul Owen and Andrew Fawcett have (re-)joined Pindar's Publishing Services Group to drive new sales of its enterprise solutions. They bring more than 35 years of combined industry experience to Pindar
Paul Owen re-joins Pindar, where he was an instrumental part of the company's rapid sales growth from 1998-2004, after having spent the past 3 years as a Senior Solutions Sales Specialist for IBM. Prior to this, Paul worked as a Global MDM Solution Specialist for SAP. Paul will focus on new business opportunities for AgilityCMS© in North America.
Andrew joins Pindar from KCOM Group plc where he established the hosted applications, ecommerce and software-as-a service portfolio. Prior to this he led development of the groundbreaking Broadband TV service 'KIT' and has over twenty years experience in the media, telecommunications, electronic publishing, IPTV, ISP and hosting industries. In his new role as Account Director, Andrew will focus on working with existing clients and uncover new business opportunities in the UK and Europe.
Through the Publishing Services Group, Pindar develops and sells vertical market solutions and services for book publishers, catalogers, and product centric businesses in the manufacturing, distribution and retail industries. To learn more about these solutions, please visit http://www.pindar.com.
"We are pleased to have these two experienced and highly successful professionals joining Pindar to help us drive our growth," said Nick Harknett, Managing Director, Publishing Services at Pindar. Andrew and Paul are experts with proven track records at assessing customer needs and creating win-win situations for both our customers and Pindar."
About Pindar:
Pindar is a leading electronic media and printing company with offices on four continents. The family owned company was founded in 1836 in Scarborough, UK where its head office remains today. Find out more at http://www.pindar.com/en/about-us.aspx
For Media Inquiries:
Carsten Lau
Pindar Companies
+1 (801) 595 7235
###