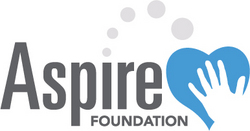 We see this as a great opportunity to support our employees and their families
Plano, TX (PRWEB) January 23, 2009
AspireHR, Inc., has launched The Aspire Workplace Foundation Giving Campaign, a corporate initiative designed to provide support to charitable organizations and to encourage volunteerism within the organization.
"AspireHR's core values stress the importance of people, and a natural extension of our focus on our people is a need to give back to the community, both locally and internationally. We want to be a true partner with the communities in which we work and live, making a difference with our donations and service," said Joseph Hillesheim, President and Founding Partner of AspireHR. "Our company is a true melting pot of multi-culturalism, and what better way to honor and celebrate this unique perspective than by establishing a workplace giving campaign. Our employees can use their time, talents and skills to make a unique and positive impact within their own communities."
The main focus of the Foundation will be to encourage youngsters and their families to aspire toward becoming active and successful citizens within their local communities and to provide transitional relief to those families who have been affected by natural disasters, so that they may aspire toward building a new life for themselves.
The Foundation will choose two charities to sponsor during the coming year, including one local organization and an international charity.
"Our goal in choosing a local charity is to enable us to see firsthand how we can really make a difference in our community," said Cassondra Halpin, Director of Human Resources at AspireHR. "By partnering with a local charity we are able to work with them on several different levels. In addition to making financial contributions, we are also able to participate in their various events throughout the year such as a school supply drive in the fall, a coat drive in the winter, and their holiday toy drive."
The company is encouraging employees to participate in these events and will match all employee donations in kind.
In addition, AspireHR will be working with an international charity. Employees will be able to donate to the charity through payroll deduction, and the company has made the commitment to match those employee donations 2-1.
"By choosing both a local and international charity, the Campaign is set up to provide employees with the opportunity to participate in and donate to charities of their choice," said Halpin. "AspireHR employees are also highly encouraged to donate approximately 1% of their working time to the community. The company will give each employee two paid days off to volunteer on various projects and activities in his or her community. Community volunteer activities might include feeding the homeless, community beautification and restoration projects, disaster relief, volunteering at local food banks, and providing other support to charities."
Another aspect of the Giving Campaign is a scholarship fund which has been established to benefit the children of AspireHR parents. The company will award up to two $2,500 scholarships annually. The scholarships will be awarded based on a variety of criteria, including grades, community involvement and a personal essay.
"We see this as a great opportunity to support our employees and their families," said Hillesheim. "The scholarships are a way for us to acknowledge our employees and their families and to recognize the dedication of the students."
AsireHR is the largest SAP HR service partner in the United States. The company was recently named to the Inc. 500 and the Dallas 100 and is a major sponsor of key industry events. In addition, the company is a leader in the HCM technology industry and is known for its unique and innovative software solutions.
For Additional Information, Contact:
Susan Kern, Director of Marketing
skern (at) aspirehr.com
214-880-0099, Ext. 168
About AspireHR:
Aspire HR is a global provider of Human Capital Management (HCM) Software, Consulting, and Outsourcing support. We deliver HCM business solutions to the world's largest employers. Our services include cutting edge talent management solutions like E-Recruiting, E-Learning, ESS (Employee Self Service), MSS (Manager Self Service), and SAP upgrades, as well as traditional HR implementation services such as organizational management, benefits, time management, and full payroll.
For more information, please visit http://www.aspirehr.com or call 214-880-0099.
This press release was distributed through eMediawire by Human Resources Marketer (HR Marketer: http://www.HRmarketer.com) on behalf of the company listed above.
###