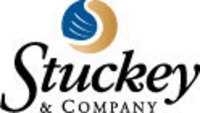 The fact is that mistakes and errors can and do happen, especially in the information technology sector. Independent IT consultants should take the extra steps to review the types of liabilities they may be exposed to and act to protect themselves from potentially serious losses
O Fallon, MO (Vocus) January 29, 2009
With insurance costs on the rise, many businesses are making staff cuts to reduce their liability insurance premiums. According to the Bureau of Labor Statistics, over 50,000 information technology professionals have lost their jobs in 2008. In current economic conditions, there has been significant growth in the IT consulting market as employers contract work versus hiring.
Many laid off IT professionals have moved on to become independent consultants, and without professional liability insurance, also known as Errors and Omissions (E&0) insurance, these professionals are vulnerable to millions in losses.
"Many consultants who now operate independently may incorrectly assume that they don't need or already have professional liability protection under their general liability coverage. For technology-based companies and consultants, the risk of errors and omissions is often greater than general liability exposure" Dwight Stuckey, President of Stuckey & Company, one of the largest providers of technology-specific insurance, said.
The IT industry is at extremely high risk. Recently, a software provider was sued by a customer for failing to live up to the performance commitments made via a contract for a new software system. Subsequently, a local jury awarded the plaintiff in excess of $2 million in compensatory damages.
"The fact is that mistakes and errors can and do happen, especially in the information technology sector. Independent IT consultants should take the extra steps to review the types of liabilities they may be exposed to and act to protect themselves from potentially serious losses," Stuckey continued.
As one of the fastest-growing specialty insurance providers in the U.S., Stuckey & Company offers E&O coverage to over 150 classes in sectors that include consulting, accounting and financial services, government services, media, laboratories and education. Coverage limits are available for many risks up to $5 million.
About Stuckey and Company
Stuckey & Company is a specialty insurance provider based in Lake St. Louis, Missouri. For over 17 years, Stuckey has offered commercial, professional and personal lines of insurance. Over 8,000 Stuckey agents have the knowledge and experience in dealing with specific coverage not typically covered under standard policies. Stuckey & Company offers standard lines of insurance, in addition to a number of specialty programs. The experts at Stuckey work to ensure each client receives the coverage they need to keep their corporate or personal assets safe.
###