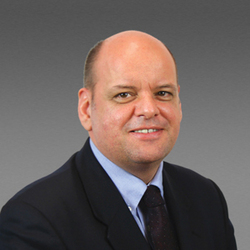 I have been competing against AspireHR for the past ten years, and finally thought it was best just to join the organization that was leading the way in SAP HCM
Plano, TX (PRWEB) January 26, 2009
AspireHR, Inc., one of the largest global Human Capital Management HCM software, consulting, and SaaS companies, has announced the expansion of its European operation with the addition of Andy Hodges as a partner in the company's London office.
"The addition of a professional of Andy's caliber and experience to our London office is a noteworthy development for our organization," said Joseph Hillesheim, AspireHR's president and founding partner in making the announcement.
Hodges will be heading up AspireHR's London office, managing the company's UK operations, and supervising the company's business development and project management ventures in Europe.
"I have been competing against AspireHR for the past ten years, and finally thought it was best just to join the organization that was leading the way in SAP HCM," said Hodges. "It has always been impressive to see how AspireHR has led the market by developing entirely new ways of approaching the business and technical challenges that all of our clients face. That, combined with an impressive array of SAP enhancement solutions, made my decision to join the company both easy and compelling at the same time."
The addition of Hodges and the expansion of the London office will enable AspireHR to provide the best possible customer service to its clients in the UK and other parts of Europe. AspireHR already has a significant presence with clients in France, Germany, and Norway.
"The expansion of our European operations is a significant milestone in our corporate development," said Hillesheim. "We value the opportunity to partner with our clients in Europe, and we are looking forward to sharing our expertise and experience with even more companies."
The AspireHR corporate headquarters is located in Plano, Texas, and the company also has offices in Dubai and Melbourne.
For Additional Information, Contact:
Susan Kern, Director of Marketing
skern (at) aspirehr.com
214-880-0099, Ext. 168
About AspireHR:
Aspire HR is a global provider of Human Capital Management (HCM) Software, Consulting, and Outsourcing support. We deliver HCM business solutions to the world's largest employers.
Our services include cutting edge talent management solutions like E-Recruiting, E-Learning, ESS (Employee Self Service), MSS (Manager Self Service), and SAP upgrades, as well as traditional HR implementation services such as organizational management, benefits, time management, and full payroll.
For more information, please visit http://www.aspirehr.com or call 214-880-0099.
This press release was distributed through eMediawire by Human Resources Marketer (HR Marketer: http://www.HRmarketer.com) on behalf of the company listed above.
###