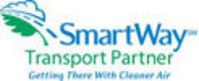 Our commitment to responsible operations to improve supply chain connections has been in place since the beginning
St. Paul, Minn. (PRWEB) January 26, 2009
Koch Logistics, an innovative third party logistics provider (3PL) announced today it has been named a SmartWay Transport partner. Representing environmentally cleaner, more fuel efficient transportation, this certifies Koch Logistics' ability to implement challenging environmental practices established by the U.S. Environmental Protection Agency (EPA). With this certification, Koch takes its place among the most progressive transportation companies in the U.S.
"I commend Koch Logistics for their leadership in promoting sustainable transportation practices through the SmartWay Transport Partnership," said Margo T. Oge, Director of the Office of Transportation and Air Quality, EPA. "This demonstrates a commitment to a cleaner environment and more secure energy supply."
"Our commitment to responsible operations to improve supply chain connections has been in place since the beginning," said Jeff Faust, Vice President and General Manager of Koch Logistics. "This collaboration with the EPA is an honor because it recognizes our efforts to decrease our carbon footprint and improve our environment."
Koch Logistics follows rigorous best practices to guide selection of carriers for their transportation network that also seek to improve their environmental impact.
SmartWay is a voluntary partnership between the EPA and the transportation industry. The program's goals are to lower carbon dioxide emissions by 33 million to 66 million tons annually by 2012, and nitrogen oxide by up to 200,000 tons annually. The initiative will save up to 150 million barrels of oil annually - the equivalent of removing 12 million cars from the road each year.
As a SmartWay Transport Partner, Koch Logistics has earned the right to display the SmartWay logo. Koch's parent company, Stan Koch & Sons Trucking, Inc. recently won the 2008 SmartWay Excellence Award.
About Koch Logistics
Koch Logistics (kochlogistics.com) is a leading third party (3PL) logistics company providing supply chain connections through its transportation, shipping and distribution services. Through a network of domestic and international partners located in more than 230 import/export markets worldwide, Koch Logistics helps companies more effectively manage their complex supply chain requirements with on-time delivery using customized trucking, air-freight, rail and sea shipping solutions. Headquartered in St. Paul, MN, Koch Logistics is a division of Minneapolis-based Koch Companies (kochcompanies.com), a privately held, asset based, trucking, warehousing and leasing company.
###