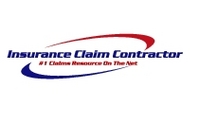 Our business plan is clear and crisp, and we fully expect considerable growth in 2009 and beyond
Plantsville, CT (Vocus) January 26, 2009
Insurance Claim Contractor Group (ICC) has beta-launched a new online asset in continuing efforts to connect the public to professional and licensed insurance claim contractors.
PostInsuranceClaim.com, has been created for property owners to post their claim projects online. The claim projects are entered into a private and secure database and then automatically re-directed to no more than three preferred and approved (vendors) insurance claim contractors, specializing in the identified claim category and local area of the posted project. Insurance Claim Contractor has listed over 400 claim service categories and counties in its' preferred vendor referral feature providing insurance claim services throughout the US.
In its first few weeks of launch, a large number of new insurance claim contractors have reached ICC and have registered their businesses with the new online tool in their efforts to reach new customers.
"With the economy in a state of instability, providing comprehensive marketing initiatives to insurance claim providers at a reasonable cost remains one of our primary objectives as a business. We expect our efforts will further help educate the general public gain a better understanding of the insurance claim process and in turn, connect them with our approved clients. Our entire team continues to assess our clients' online marketing needs and design innovative strategies to drive more business to their services," says Tom Birmingham, co-founder.
About Insurance Claim Contractor Group
ICC focuses on Internet marketing solutions for insurance claim service providers. The solutions are geared towards driving targeted and effective traffic to ICC clients and setting them apart from their competitors.
ICC's targeted client includes small insurance claim contractor companies as well as larger corporate franchise insurance claim contractor groups.
"Our business plan is clear and crisp, and we fully expect considerable growth in 2009 and beyond", says Tom Birmingham, co-founder.
###