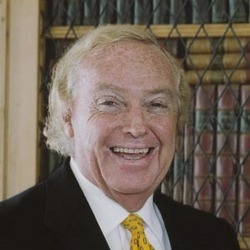 putting a toe in the water
Minneapolis, MN (PRWEB) January 26, 2009
Bob MacDonald, former CEO of Allianz Life of North America and financial services contrarian, predicts Allianz SE will acquire Hartford Insurance and offers five good reasons why the buyout would be a good move for Allianz, Hartford and their shareholders.
Reason #1: An Allianz Denial is a Confirmation
Writing in his popular blog, http://www.bobmaconbusiness.com, MacDonald says the first clue to Allianz' buying interest was, paradoxically, the public disclaimer by Allianz board member Clement Booth in the financial press that Allianz has any intent or interest on the part of Allianz to make any acquisitions.
"Don't be fooled," MacDonald writes in his blog. "Such a strategy of disclaimer is consistent with the Allianz history of seeking to complete any acquisition in the shadows of silence. In fact, recent Allianz acquisitions in North America were all signed, sealed and delivered before publicly announced. Besides," says Macdonald, "does Booth really expect us to believe that if Hartford found itself in deeper trouble that Allianz would not seek to protect its already hefty investment of $2.5 billion?"
Further, says, MacDonald, Allianz' recent acquisition of 23 percent of Hartford is also consistent with the established Allianz strategy of "putting a toe in the water" before jumping in," says MacDonald.
Reason #2: A Hartford Acquisition Fulfills a Long-Time Allianz Dream
Allianz is clearly a dominant player in world-wide insurance operations with more than 80 million customers in 70 countries, says MacDonald. In Europe alone Allianz has a market share exceeding 25 percent, but Allianz is virtually invisible in the North American market.
MacDonald points out that, "The acquisition of a company with the size, stature and brand of Hartford would enable Allianz -- in one fell swoop -- to achieve its long held dream of having a major stake in the U.S. market.
Last fall Michael Diekmann, chairman of the Allianz Board of Management, was quoted in FT.com as saying, "I don't think you can reach satisfactory growth numbers if you are not a substantial player in the US . . . From a currency point of view, and from what I see of some of our competitors in the US, this is not a bad time to look at the US market." According to MacDonald, that statement certainly belies Booth's notion of not courting acquisitions.
Reason #3: Solves Allianz' Problems with its North American Companies
MacDonald also claims that Allianz has serious problems with two companies it owns in North America --- Fireman's Fund and Allianz Life of North America, and with the acquisition of Hartford, these two companies could be merged into Hartford and their problems solved.
"Fireman's Fund is a good company," says MacDonald, "but its core management depth has been depleted and the morale of employees harmed by inconsistent strategies, weak senior executives and poor management decisions. In addition, the credibility of the company - both with employees and agents - has been damaged by Allianz' lack of strong, long-term commitment to the company. It is well known by industry insiders that Allianz has either discussed or sought to sell Fireman's Fund on a number of occasions."
"Allianz Life of North America has also had its share of problems," says MacDonald. A beacon of success in the Allianz universe only a few years ago, Allianz Life has been in steady decline. Triggered by the installation of weak, inexperienced, visionless and bureaucratic executives, Allianz Life has seen its sales and employee morale plummet. An Allianz/Hartford merge would help mitigate that decline.
Reason #4: An Allianz Acquisition of Hartford would Strengthen Hartford and allow for a Hartford/Fireman' Fund/Allianz Life combination that is an ideal fit.
"An acquisition of Hartford by Allianz makes sound sense and would be good for both companies and their shareholders," says MacDonald. Allianz could provide Hartford with a deep source of capital to rebuild its balance sheet and finance its growth. The opportunity to merge Fireman's Fund and Allianz Life of North America into Hartford would reduce costs, increase efficiencies, improve productivity, cure problems Allianz has with these companies."
"Merging Fireman's Fund into Hartford creates benefits for both companies. Hartford would benefit from increased access to higher income and specialty markets of Fireman's Fund, along with the international experience and expertise of Allianz in the property and casualty market. Fireman's fund would have the breath and depth of Hartford to expand on a national basis. The combined companies of Hartford and Fireman's fund would be a natural and stronger force in the industry while offering Allianz expanded market presence.
"The merger of Allianz Life into Hartford offers even greater opportunities in the life insurance and annuity market. Hartford is strong where Allianz Life is weak and Allianz Life has strengths where Hartford is lacking," MacDonald said.
Reason #5: Allianz is the Right Company to do this Deal
"Finally," said MacDonald, "The current financial crisis has decimated many of Allianz' competitors, while it has remained strong. Companies that might have been interested in Hartford --- AIG, Prudential, Met Life, ING --- have their own problems and are certainly in no position to consider such a transaction. However, Allianz has so far come through this crisis with reputation and balance sheet in tact. In fact, Allianz is perhaps the only financial services company that can complete this transaction. In addition, Allianz has recently increased its capital base and rid itself of the problems it had with Dresdner Bank, giving it the time and resources to complete an acquisition of Hartford. Now is the time to act while potential competitors are weak."
MacDonald notes that the acquisition of Hartford by Allianz is something that can, should and will happen, although it may not be tomorrow, next week or even this year. "With Allianz already owing 23 percent of Hartford, the company has the leverage to block others and bide its time till the moment is right, said MacDonald. The acquisition of Hartford by Allianz is a good deal and is a deal that should and will be done," he concluded.
Bob MacDonald was a CEO in the insurance industry for 40+ years. He founded LifeUSA, which he sold to Allianz SE in 1999 $540 million dollars. Since 2002 MacDonald has headed CTW Consulting, LLC, a vehicle for offering his experience and unique approach to management and corporate culture development.