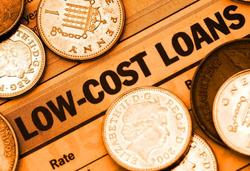 London (PRWEB) January 29, 2009
bad credit loans are designed to help consumers get the money they need in times of recession, limited credit, and high unemployment explains Andy Hygate from http://www.loansbadcredit.org.uk
While the recession has prompted many conventional banks and mortgage companies to cut back on their lending and increase their loan application hurdles, bad credit loan lenders have stepped to the forefront to fill an urgent need. To survive the current economic turmoil many Brits have learned to rely upon their various loan products, which are all uniquely and specifically structured to meet the needs of people who may have blemished credit or who have been turned away by traditional lenders.
During easy economic times, borrowers often overlook these bad credit lenders. But as more people find themselves behind on their payments, confronted with lower credit scores, or trying to recover from bankruptcies, bad credit loans gain in popularity. That is important in 2009, because it seems that for every step forward the economy takes, it inevitably falls two steps backward.
Concerns over shallow pools of cash at banks continue, despite an infusion of £37billion that was given to banks as part of the taxpayer funded bailout. Lenders worry that their own financial reserves - the cushions they use to minimize the adverse impact of a failing economy - will become too thin if they continue to meet the increasing demand for loans. Now banks say that emergency government efforts to help homeowners avoid payment defaults will undermine their ability to grant fresh loans.

As the Guardian recently reported, mortgage lenders are warning Gordon Brown that his scheme to prevent a surge in home repossessions may curtail bank lending for new home loans.
Adding to the credit crunch is the fact that British banks have not passed on the full benefits of lower interest rates to their customers, and that has put consumers in a credit bind.
American Express increased the fee on its British Airways Premium Plus card from £120 to £150 for existing customers. That increased the annual percentage rate on the card by over 25pc, from 36.6pc to 46pc - making it more than 30 times the base rate.
In early January the Telegraph reported other bleak news:
The Centre for Economics and Business Research predicts an "avalanche of job losses" for the coming year, anticipating that retailers will cut between 100,000 and 135,000 jobs in 2009.
While unemployment is already unusually high at 1.8 million, many economists are already forecasting as many as 3 million lost jobs this year.
The Telegraph conducted a survey of recruitment companies, and 60 percent of those questioned responded that their own clients will cut staff by as much as 20 percent in the coming months.
The Chartered Institute of Personnel and Development last week forecast that the majority of companies will also freeze their workforce pay.
The entire global economy is in the middle of an unprecedented period of historically severe negative economic forces, and as prices rise so will unemployment, making it twice as hard on households. For that reason providers of Loans for Bad Credit have remained loyal to those particular kinds of customers - even as the economy has worsened.
Because these loans are typically made to people regardless of their financial situation or credit score, they are helping many distressed households. They can be used to refinance out of high-risk loans, find the money to buy bargain-priced foreclosure properties, or just pay off credit card balances or other bills to successfully navigate these troublesome economic times.
###