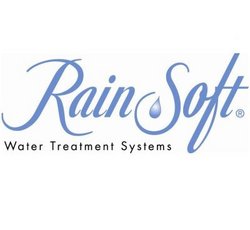 Helping consumers make informed choices about the quality of their water is what RainSoft has done since 1953
Elk Grove Village, IL (PRWEB) January 29, 2009
The number of reports detailing harmful chemicals, bacteria and even powerful pharmaceuticals in common drinking water supplies are growing at an alarming rate. But what exactly can be done to protect you and your family from unwanted contaminants flowing from the tap?
RainSoft, a leading supplier of home water treatment systems for over 50 years, has taken note of the increasing number of harmful materials being uncovered in public water. And they have the answer.
"Helping consumers make informed choices about the quality of their water is what RainSoft has done since 1953," says Mark Vance, RainSoft's Chief Marketing Officer. "As a member of the Water Quality Association, we take very seriously our role as a leading advocate for safe, fresh drinking water. Our line of water filtration products provides consumers with peace of mind - right from the tap."
Current reports detail the discovery of pharmaceuticals such as acetaminophen, hormones, codeine and antibiotics in treated water supplies around the nation. Vance says that accounts such as these are becoming all too common.
"The fact of the matter is that most municipal water supplies are good" says Vance. "We believe that RainSoft products can make water even better."
But tap water troubles don't stop there. Vance also notes that Americans are moving away from bottled-water consumption in favor of more economical and eco-friendly methods to obtain cleaner drinking water. And the crumbling water delivery infrastructure highlights the need to no longer be dependent on someone else to supply clean water.
And that's where RainSoft comes in. Their line of drinking water systems and water conditioners effectively eliminates contaminants from tap water. The Ultrefiner reverse osmosis drinking water system filters and eliminates contaminants, chemicals and pharmaceuticals from tap water - producing clean, pure water.
To find out more about how you can benefit from RainSoft drinking water systems, visit RainSoft.com.
About RainSoft
RainSoft has been in the business of providing the finest home water filtration systems and whole house air purification systems for families and businesses around the globe since 1953. One location in Elk Grove Village, Illinois has given way to several hundred dealer offices across the nation and offices in many countries around the world. With their dedication to extensive laboratory research and development and rigorous third party testing, RainSoft is committed to becoming the most trusted source of residential and light commercial air and water quality in North America. For more information on RainSoft, please call 1-800-RAINSOFT or visit RainSoft.com.
###