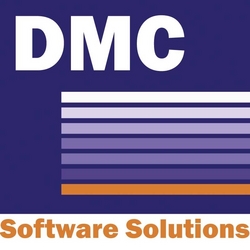 (Vocus) January 26, 2009
DMC Software Solutions, an award winning Sage and Microsoft Gold Business Partner, provides small and medium sized businesses with a ray of light amidst the economic gloom with ACT! by Sage Software as a Service (SaaS) Customer Relationship Management (CRM) solution.
Customer Relationship Management software provides a seemingly endless list of benefits to users. Not only does it provide a central location for contact information to be stored but it also facilitates the effective planning of time and communications enabling increased productivity and efficiency.
ACT! SaaS is a unique proposition available only from DMC Software. It has been engineered specifically to provide small and medium sized businesses with comprehensive CRM functionality at a fraction of the cost and demands of traditional on-premise solutions.
So, how does it work?
ACT! SaaS is hosted by DMC Software on in-house servers allowing the client access to the software via a web browser- whereas a traditional CRM solution would be hosted on the site of the client. To use this service a small manageable monthly fee is applicable in return for 24/7 access to the CRM functionality plus complementary regular maintenance, periodic upgrades and technical support. In addition to this, the need for additional expensive hardware and human resource is completely removed. In brief, ACT! SaaS provides the following benefits:

Reliable and advanced CRM functionality
Fast return on investment
Worry free upgrades
Predictable cost structure
Quick implementation process
So, what does this mean for me?
Fewer resources required, such as hardware and staff
Technical support on hand whenever you need it
Peace of mind that your data is safe and secure
Frees up time for IT staff to focus on more pressing projects
No unexpected costs, allows you to budget more effectively
DMC Software not only offers ACT! SaaS but also CRM, accountancy and fully integrated business solutions as well as professional services to any sized business, whether large or small. Exceptional customer service means that DMC Software will work with you to decide upon the best package and additional services ensuring your company is provided with the best tools to increase efficiency and profitability.
For more information about Microsoft Dynamics CRM, Sage ACT! Software as a Service or DMC Software visit http://www.dmcsoftware.co.uk, email us info(at)dmcsoftware.co.uk or call 0800 6522 423 to speak to a member of the sales staff.
###