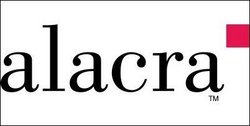 It also is encouraging that some of the most popular posts continue to be frequently accessed more than a year after first being published, demonstrating the 'long tail' of good research.
New York, NY (PRWEB) January 28, 2009
The credit crisis dominated Research Recap's (Researchrecap.com) Top Ten blog posts of 2008. Research Recap from Alacra, Inc., is a one-stop research resource for business and financial professionals, individual investors and others.
Research Recap's most viewed posts, attracting thousands of visitors, reflect the credit crisis that spread from the subprime mortgage meltdown throughout the US financial system and into markets and economies worldwide.
All of the top 10 posts and 19 of the top 20 were related to the credit crisis, and it was not until number 26 that a more positive post made the list.
Interestingly, some posts from early in 2008 remained well-read throughout the year as readers tried to make sense of the deepening credit crisis, particularly primer posts like the Research Primer on Credit Default Swaps and the IMF analysis of the role of hedge funds in the subprime crisis.
Research Recap's Most Read Posts of 2008 were:
1) Warning Signs Seen in Rising Credit Card Delinquencies (CreditSights - Mar 27)
2) Lenders Slow to Address Florida Mortgage Defaults (Barrons - Apr 21)
3) Role of Hedge Funds in Subprime Crisis Examined (International Monetary Fund - Dec 2007)
4) US Mortgage Insurers' Troubles May Worsen (Fitch Ratings - Jul 17)
5) 2007 Worst-Ever Vintage for US Subprime, Alt-A RMBS (Standard & Poor's - May 23)
6) Research Primer: Credit Default Swaps (Fitch Ratings - Jan 14)
7) Alt-A Borrowers Looking More Like Subprime than Prime (Fitch Ratings - Jun 2)
8) Global Junk Bond Default Rate Doubled in First Five Months (Moody's - Jun 10)
9) Subprime-Related Litigation on the Rise (NERA Economic Consulting - Jul 15)
10) What Lies Behind Higher US Negative Equity, Default Rates (Bank for International Settlements - Dec 9, 2008)
26) How Video Will Take Over The World (Forrester Research - Jun 20, 2008)
Research Recap tracks key research reports in multiple categories, including Academic Research, Credit Research, Economic Research, Equity Research, and Market Research. RSS feeds are available for each category. In addition, users can easily search by keywords, company names or other terms to access Research Recap's archive of posts with links to the original research reports.
"Research Recap continues to draw interest from a broadening array of investment and financial professionals, financial media and blogs, said Angus Robertson, Research Recap Moderator.
"The variety of sources featuring in the top posts of 2008 is a validation of our theory that there is value in bringing diverse sources of financial and economic research together in one place," he said. "It also is encouraging that some of the most popular posts continue to be frequently accessed more than a year after first being published, demonstrating the 'long tail' of good research."
Signature features of the blog include: Research Zeitgeist, a weekly summary of top posts and hot topics; Research Roundup posts that synthesize research from multiple sources on current topics; and Research Primers that provide basic background on important economic and financial issues.
Research Recap welcomes submissions from research publishers for consideration. For further information please contact Mr. Robertson at editor at researchrecap dot com.
About Alacra, Inc.
Alacra creates sophisticated online technology and services to help clients find, package and present business information. Financial institutions, professional service firms and other corporations have long used the same content sets to support clients, research deals and investigate market opportunities. The Alacra mission is to package this content and deliver it in a format that best meets each organization's precise needs.
Worldwide, more than 600 investment and commercial banks, management consulting firms, law firms and other corporations, representing 50,000+ end users worldwide, use Alacra to effectively find and deploy business information in their daily workflow. For more information, visit Alacra.com or call 1.212.363.9620.
Research Recap Moderator Angus Robertson has extensive experience as a financial reporter, editor and manager. He was a senior executive at Knight Ridder Financial Inc. and oversaw all news and research content at Bridge Information Systems. He was recognized in 2000 by Business News Reporter as one of the Top 100 Business Journalists in America.
###