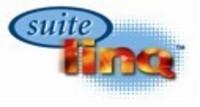 We understand that consumers are becoming more discerning about their travel behavior and purchases in a rough economy
Exton, PA (PRWEB) January 28, 2009
Kimpton's EPIC Hotel, the recently-opened lifestyle, boutique waterfront hotel located in the heart of downtown Miami, welcomes its first guests with property-wide digital experiences provided by SuiteLinq, Inc. Located at the edge of the Miami River and Biscayne Bay, EPIC delivers a sleek and sophisticated playground and hotel experience grounded in superlative, personalized service and timeless style. SuiteLinq, located in Exton, PA, is a provider of multimedia interactive, broadband, and on-demand solutions for hospitality and extended-stay environments.
All 411 artfully-designed guest rooms and suites at EPIC feature SuiteLinq's digital amenities designed to create a "better-than-home" experience. The SuiteLinq desktop service provides an easy-to-use customized thin-client computer in each guest room. On this computer runs an interactive portal, designed by SuiteLinq, providing hotel information and amenities, local guides, on-demand entertainment, Microsoft Office® software, and an array of embedded Microsoft services, including Live Search.
The flat-panel digital TVs in the room deliver SuiteCastTM and SuiteVODTM video services. The combined solution provides free TV channels and a variety of premium Video-On-Demand entertainment content delivered in standard and high definition formats.
In the hotel's public areas, SuiteLinq will deploy Microsoft SurfaceTM, a multimedia surface computing platform that responds to natural gestures and real-world objects. Using Microsoft Surface, guests can quickly find information about local businesses and attractions, play games, and more.
The prominence of Microsoft services across the SuiteLinq platforms is further proof of the Redmond-based company's commitment to the hospitality industry.
According to Geoff Cairns, Worldwide Managing Director, Hospitality, "Microsoft is partnering with a select group of innovators like SuiteLinq to deliver a truly integrated product and service set to the hospitality industry. We're improving the guest experience by giving them access to the digital amenities they want and are familiar with as they use them everyday at home. We help them connect their digital workstyle with their digital lifestyle when they are away from home." According to Cairns, the core of this concept involves integrating Microsoft business applications such as Microsoft DynamicsTM, Microsoft BizTalk Server®, Microsoft MediaRoomTM, and others with the array of Microsoft's consumer-facing applications, such as Microsoft Live Search. "Our technologies can also help hotel owners operate with greater efficiency, unlock new revenue potential, and empower staff, enabling them to provide better customer service," states Cairns.
According to Kris Singleton, Vice President Technology and Chief Information Officer for Kimpton, hotels like EPIC need to meet the high expectations of today's guests with services such as SuiteLinq's. "Our entire property, from our physical design to our human staff, works in concert to create an unforgettable experience that guests remember," states Singleton. "Of course, we're living in a digital age where guests consider access to fast connectivity, information, and content as mandatory. We're working with SuiteLinq because they meet that demand and more. Their solutions make a strong and positive impression on the guest - and that translates to real value for our bottom line."
SuiteLinq's President, Craig Ziegler, believes that offering such digital amenities is a compelling competitive advantage in today's challenging environment. "We understand that consumers are becoming more discerning about their travel behavior and purchases in a rough economy," he states. "As such, it is critical that properties differentiate themselves from their competitors and digital is core to that concept. SuiteLinq's mission is to create an in-room and on-site environment that is just like home - only better. When guests utilize our digital platforms and services, they know that this hotel is going above and beyond for them. That translates into increased loyalty and revenue for the property. We are proud to have EPIC and Kimpton Hotels & Restaurants as our partner in this venture," says Ziegler.
About SuiteLinq:
SuiteLinq, Inc. serves the needs of the hospitality and extended stay industries by providing integrated, on-demand entertainment and business productivity solutions that deliver The Ultimate In-Room Experience for guests and new revenue streams for property owners. SuiteLinq's core service offering is eRoomsuiteTM, comprised of turn-key components that can be installed individually or as a package:
SuiteLinq™ - A customized portal running on an in-room computer with high-speed Internet offering a variety of interactive guest services, free content, and pay-per-access features and entertainment
SuiteCast™ - Free-to-guest broadcast and cable TV channels
SuiteVOD™ - Hollywood movies, informational programs, and a variety of pay-per-view Video-On-Demand content delivered in standard and high-definition formats
SuiteLinq is part of a group of industry innovators including Microsoft and EDS, an HP company, that deliver a comprehensive "ecosystem" of integrated technologies and digital services to the hospitality vertical. Corporate headquarters are located in Exton, PA, with sales offices in Denver, CO, and Baltimore, MD. For more information, visit: http://www.suitelinq.com
All product and company names herein may be trademarks of their respective owners.
Darrin Davis, VP Sales SuiteLinq, (703) 953-2624
###