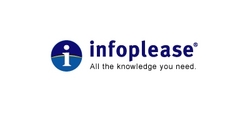 With the historic election of President Obama and an inauguration celebration that rivaled any in U.S. history, we anticipate that more people will be focused on Black History Month this year than ever before
Boston, MA (PRWEB) January 28, 2009
Boston PRWEB) January 28, 2009 -- Celebrate Black History Month and learn more about the path that led to this year's historic inauguration of our nation's first African-American president with comprehensive information available on Infoplease.com. The trusted reference Web site features a special collection of timelines, articles, biographies, games and quizzes that promote an appreciation for the African-American contribution to American history.
"With the historic election of President Obama and an inauguration celebration that rivaled any in U.S. history, we anticipate that more people will be focused on Black History Month this year than ever before," said Jess M. Brallier, publisher, Infoplease. "Infoplease's collection of quality, in-depth and compelling Black history articles, biographies and quizzes offers everything needed for an in-depth exploration of African Americans in America."
Visitors to Infoplease can trace the history of African Americans in the United States with the site's African-American History Timeline. The timeline begins with the arrival of the first slaves in Virginia in 1619 and chronicles Black history in the United States until the present day. Links throughout the timeline allow visitors to quickly learn more about the legislation, community activism and individuals who forged the road to civil rights in this country.
This year more than ever before, Black History Month presents a special opportunity to focus on the life and words of Dr. Martin Luther King Jr. Infoplease features his biography, quotes from his speeches, and a timeline of his life in its collection of Black History Month resources. As one of our nation's most renowned civil-rights leaders, many credit the Nobel Prize Winner's nonviolent resistance activities, such as the protest in Birmingham, Ala., and the 1963 March on Washington, D.C., as transformative events on the path to the 2008 election of our first Black president.
Visitors to Infoplease can read excerpts from Dr. King's most popular speeches and learn more about the conspiracy theories surrounding the minister's assassination in Memphis more than 40 years ago. Truly inquisitive visitors can challenge themselves with the Martin Luther King Jr. Quiz (for kids) or the Martin Luther King Jr. Crossword on Infoplease.
In addition to Dr. King and President Obama, the site features biographies of more than 500 notable African Americans who have shaped Black history through their contributions as musicians, actors, athletes, legislators, community activists, writers and more. Visitors will learn more about African Americans such as poets Paul Dunbar and Maya Angelou; civil rights activists Rosa Parks and Julian Bond; musicians Chuck Berry and Mary J. Blige; and athletes Walter Payton and Wilma Rudolph.
After reviewing the site's comprehensive histories, biographies and timelines, visitors can test their overall knowledge of Black history by taking 20 different quizzes for kids and adults, such as the Black History Month Quiz, the Black Athletes Quiz, or the new Hip Hop History Quiz.
About Information Please
Information Please (http://www.Infoplease.com) is an authoritative, current and comprehensive reference Web site that covers world news, includes thousands of in-depth articles, interactive tools and offers an atlas, almanac, encyclopedia, dictionary and thesaurus. With content written and maintained by professional editors, Infoplease.com is committed to providing users with the most authoritative, accurate and timely reference content.
Information Please is part of Pearson, the world's largest integrated education company. Pearson's other primary operations include the Financial Times Group and the Penguin Group.
###