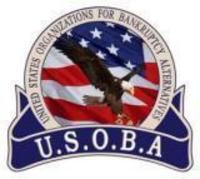 Policy Partners and donations from our membership toward the legislative fund will allow USOBA to work on gaining access to important states where legislation may not be specific to the debt settlement industry
Houston, TX (Vocus) January 28, 2009
A new link on USOBA provides consumers with a convenient means of verifying whether a company belongs to The United States Organization for Bankruptcy Alternatives (USOBA), the leading debt settlement industry association dedicated to consumer protection.
In turn, increased legislative representation by a newly appointed Board of Directors is among a set of new benefits available to debt settlement companies who join USOBA in 2009.
Tasked with improving the overall image of the debt settlement industry, members of USOBA's new Board of Directors each lead one of six committees, which will focus on areas such as legislation, positive press, creditor and vendor relations, and advancing membership.
A progressive new membership tier, the Policy Partner Membership, effectively contributes directly to legislative committee efforts with funds paid in addition to annual membership dues.
"Policy Partners and donations from our membership toward the legislative fund will allow USOBA to work on gaining access to important states where legislation may not be specific to the debt settlement industry," says USOBA Executive Director Jenna Keehnen.
Ten states enacted laws impacting the debt negotiation industry in 2008. Despite changes in bankruptcy legislation that made filing for bankruptcy more difficult, U.S. consumer bankruptcy filings jumped nearly 33% in 2008 – to 1.06 million, up from 801,840 in 2007, according to data collected by the National Bankruptcy Research Center and published by the American Bankruptcy Institute.1 USOBA members often are consumers' last hope before bankruptcy.
About USOBA:
USOBA is dedicated to providing its member companies with important, industry related information, including compliance requirements, as well as advocating on behalf of its membership for fair and appropriate industry regulation that maintains the utmost in consumer protection. USOBA members are provided a USOBA State Law Summary guide, the only one of its kind in the industry, to better ensure and promote national compliance. This guide contains the laws and regulations, state by state, and has been reviewed by regulators and legislators. For further information, please visit usoba.org.
###