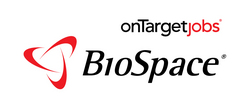 Our partnership with JoVE adds yet another dynamic element to the content and advertising on BioSpace.com
Fort Worth, TX (Vocus) January 29, 2009
Englewood, Colo. -- BioSpace.com has added scientific research videos to its online community for life science careers and industry resources. Video content is paired with advertising options and made available through a partnership with the Journal of Visualized Experiments (JoVE).
JoVE was the first and only video-based scientific journal to be indexed in PubMed. Today, JoVE is an established biomedical publisher that focuses on video-based scientific communication and publishes video articles from prominent institutions in the United States, Europe and Japan. These communications significantly increase transparency and reproducibility of contemporary biomedical research, while serving as convenient resources.
"Our partnership with JoVE adds yet another dynamic element to the content and advertising on BioSpace.com," said Wes Crews, Executive Vice President and General Manger of BioSpace. "In addition to targeted career opportunities and industry-specific textual content, BioSpace.com's online, life sciences social network and community are further complemented with the addition of relevant, peer-reviewed scientific research videos. These offerings are in sharp contrast to less-focused content combined with general job listings on broad job boards."
JoVE video articles are several minutes long and include opportunities for 12-second advertisements at the beginning and end of each video. Ads have the potential to promote company brand, bioscience services or equipment, research tools and recruitment efforts.
Each video on BioSpace reaches an audience of more than 400,000 unique Web visitors every month.
"Life science professionals depend on fast access to high quality information both from other scientists and from the industry. JoVE welcomes this partnership with BioSpace as it allows us to deliver high quality, peer-reviewed video content from top-tier academic and industry labs in the U.S. and abroad to an exclusive audience of life science professionals, "said Klaus J. Korak, Co-founder of JoVE. "JoVE's video content enables easy access to complex procedures, cutting-edge technology, and state-of-the-art biomedical knowledge originating at academic and industry labs."
About BioSpace.com
BioSpace is the leading online community for life science careers, news and other resources. For more than 23 years, BioSpace has helped accelerate recruitment, communication and discovery among business and scientific leaders in biopharmaceutical markets.
An onTargetjobs Inc. (http://www.ontargetjobs.com) company, BioSpace powers DeviceSpace.com (http://www.devicespace.com) and ClinicaSpace.com (http://www.clinicaspace.com) as online communities for medical device and diagnostics and clinical research professionals, respectively.
About JoVE.com
The Journal of Visualized Experiments is the first and only video-based, scientific journal listed in PubMed. JoVE was founded in October 2006 as the first online journal devoted to video publication of life science research. This novel, dynamic and visual approach to scientific publishing aims to increase the reproducibility of published studies and to improve the efficiency of research in the biological sciences.
JoVE has assembled an editorial board that includes of 24 scientists from Harvard, Princeton, the National Institutes of Health, and other leading institutions across the United States, Europe and Japan. JoVE has released 23 monthly issues including more than 270 video-protocols on experimental approaches in medicine, developmental biology, neuroscience, microbiology and other fields. To facilitate the integration of video content into scientific publishing, JoVE has developed an organizational and technical structure to perform and/or assist scientists with filming and editing in their labs.
Press Contact
Heather Sharp
Senior Manager, Marketing and Communications
onTargetjobs Inc.
720.833.7363
###