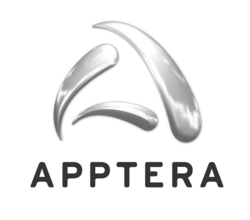 We're honored to receive our fifth AlwaysOn Award and to be named category winner in this year's OnMedia 100 Mobile Marketing Awards
San Bruno, Calif. (PRWEB) January 29, 2009
Apptera and its voice and visual mobile advertising technology won top honors in the "Mobile Marketing & Advertising" category for the 2009 AlwaysOn OnMedia 100 Awards, its second OnMedia 100 award in a year and its sixth industry honor in 16 months.
Apptera was named "Category Winner," and was picked from a group of many other innovative and fast growing mobile advertising peer companies including AdMob, GreyStripe, MoVoxx and Limbo. The OnMedia 100 Award is given to private, emerging technology companies in the advertising, publishing, marketing and branding spaces. The AlwaysOn editorial team selected Apptera based on its demonstration of growth, market opportunity, quality of innovation and customer traction. The OnMedia 100 winners were selected from among hundreds of other technology companies nominated by investors, bankers, journalists and industry insiders. The AlwaysOn editorial team conducted a rigorous three-month selection process to finalize the 2009 list. This is Apptera's http://apptera.com/oops-we-did-it-again...1.html [fifth AlwaysOn honor]. Previously, Apptera was named to the OnMedia 100 Awards in 2008, the AlwaysOn Global 250, OnHollywood Top Private Company and AO100 Top Private Company.
Apptera's MobileAd Xchange enables advertisers' to connect with "trend spreader" mobile consumers and guarantee that their messages are heard by their target audiences. In addition, mobile callers can opt in to request additional visual messages from a marketer, such as SMS reminders, promotion codes, coupons, store locations and other click-to-call messaging. Apptera's MobileAd Accelerator suite of voice solutions offer marketers the ability to extend the reach and enhance the impact of their mobile campaigns by creating interactive IVR services and "voice landing pages" that provide information, interactive games and others voice-enabled services that can blend, content, services and promotion to potential consumers.
"We're honored to receive our fifth AlwaysOn Award and to be named category winner in this year's OnMedia 100 Mobile Marketing Awards," said Henry Vogel, Apptera CEO. "There's a lot of innovation happening in mobile advertising and we're humbled to be recognized for this Award. Our voice and visual mobile advertising network offers a more efficient and highly effective new channel for marketers to communicate with potential consumers and generate incremental sales and profit.
Apptera and the other OnMedia 100 winners will be recognized at the OnMedia 100 Conference at the Ritz Carlton, New York City, on Feb. 2-4. This two-and-a-half day executive conference is co-presented by Forbes and will feature presentations and high-level debates from CEOs, journalists, industry experts, investors and publishing and advertising executives.
"The 2009 OnMedia 100 companies have demonstrated their tenacity even in the toughest economic conditions that the technology world has ever encountered," said Tony Perkins, founder and editor of AlwaysOn. "We applaud their success in pushing the boundaries of innovation, creating market opportunities and transforming the industry even in the earlier stages of their businesses."
A list of all the OnMedia 100 winners can be found on the AlwaysOn Web site at http://alwayson.goingon.com/permalink/post/30893.
About AlwaysOn:
ALWAYSON ignited the open-media revolution in early 2003 by being the first media brand to launch a global blog network. In 2004, ALWAYSON continued to lead the media industry in innovation by introducing a social network where members can connect and engage. ALWAYSON is also revolutionizing the media business by applying its open-media principles to its executive event series (STANFORD SUMMIT, ALWAYSON HOLLYWOOD, ALWAYSON MEDIA and GOINGGREEN) and quarterly print "blogozine" by empowering its members to post and share their ideas and meet each other online. As our loyal readers know, ALWAYSON is committed to the free-market, merit-driven approach to reporting and event programming. No other media brand has dared to create such open interaction with its readers and event participants.
About Apptera:
Apptera powers the world's leading voice and visual mobile ad network, generating revenue for leading players in the entertainment, communications, social media, financial services, retail and other industries. Apptera's award winning MobileAd Xchange delivers relevant voice advertisements in-call as well as follow-on visual components, such as SMS and MMS messages. Customers of Apptera's technology include AT&T's 1-800-YellowPages, AOL's Moviefone, MovieTickets.com, Bank of America, SaveMart supermarkets, RadioShack, GSI Commerce, and many others. Privately funded by leading venture capital firms including Lightspeed Venture Partners, Alloy Ventures and Walden International, Apptera has a presence in San Bruno and Los Angeles CA, and New York City. For additional information, visit http://www.apptera.com.
Apptera, the Apptera logo, Apptera MobileAd Xchange, Apptera MobileAd Accelerator and "Voice Landing Pages" are registered trademarks, service marks or trademarks in the United States and/or in other countries. All other company names, product names, brands, or trademarks mentioned in this document are the property of their respective owners.
Apptera PR Contact:
January Machold
Blanc & Otus
(415) 856-5127
###