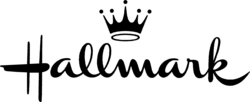 Bradford, UK (PRWEB) January 30, 2009
Are you wanting to impress someone special or send a secret Valentine? Maybe you just want to get in the mood for some romance…but you want to do something a little different to the rest of the crowd?
Luckily for you Hallmark's on-line personalised cards service is here to help you ensure you are not in for a loveless Valentine's Day this year!
With nearly 300 Valentine's card designs to choose from including the adorable Forever Friends bears, and the ever cheeky Purple Ronnie amongst a host of other cards, you will be spoilt for choice.
But the best bit is yet to come…you can change the words on the cards to be entirely unique for your Valentine. There is even the option to add a photo to selected cards, be warned a photo of yourself may give the game away if you're someone's "secret admirer"!
Whether it's a cute, funny, passionate, romantic or traditional style card, it certainly will be one of those valentine's day cards they will never forget!
To create your one-of-a-kind card this year just visit cards.hallmark.co.uk and choose from the vast array of designs. Just follow the simple step-by-step guide and you can have the card delivered anywhere you want. With cards from as little as 1.90 + postage, for a totally unique card you can find something for every taste and budget.
We have personalised birthday cards, birthday cards, anniversary cards, engagement cards, good luck cards, mothers day cards and easter cards
For more information please contact Tamsyn Johnston at Hallmark Cards
Tel: 01274 252790
###