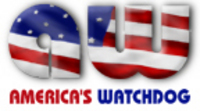 This is a grave, but necessary step, as the tarnished reputation of the New Orleans Archbishop, which followed him from Boston, and the inexplicable brutality of the Epiphany assault on worshipful Catholics are alienating parishioners
Washington, DC (PRWEB) January 29, 2009
Americas Watchdog is assisting parishioners in Boston & New Orleans in an attempt to get Rome to come to its senses, with respect to Catholic Church closings in Boston & New Orleans. In the instance of New Orleans, Our Lady of Good Counsel Catholic Church and the Church of Saint Henry parishioners, are to be represented before the Vatican by Council of Parishes Director Peter Borre on Friday morning January 30th. At this time he will deliver a petition requesting a Coadjutor Bishop be appointed in the Archdiocese of New Orleans.
The Council of Parishes is a Boston-based advocacy group formed in 2004 following the closure of area churches.
"We feel this step was absolutely necessary in order to come to the aid of local Catholics," said OLGC Parish Council President Barbara Fortier.
A copy of the letter to His Eminence Giovanni Battista Cardinal Re, Prefect for the Congregation of Bishops, is attached. Nearly 500 signatures from parishioners will be included in the Vatican delivery. Additional petitions will be sent in a follow up letter, said Ms. Fortier.
"This is a grave, but necessary step, as the tarnished reputation of the New Orleans Archbishop, which followed him from Boston, and the inexplicable brutality of the Epiphany assault on worshipful Catholics are alienating parishioners," said St. Henry's Parish Council President Alden Hagardorn.
Ms. Fortier noted that just as a July 2003 Massachusetts Attorney General's report documents Archbishop Hughes' misdeeds in Boston, leaders of Our Lady of Good Counsel have documented in presentations to the Vatican, the New Orleans Archdiocese's misrepresentations, reversals and patterns of mismanagement of their parish, which was forcibly closed on Jan. 6. On the 2009 Ephiphany, the Archbishop ordered the New Orleans City Attorney's Office and the New Orleans Police Department's Intelligence Division to breakdown a door and remove praying Catholics inside the 120-year-old church.
"The future of all parishes in New Orleans is at risk with Archbishop Alfred Hughes at the helm," said Ms. Fortier. Mr. Borre, calling from Rome, said his discussions with Vatican officials were professional this week, and indicated that changes in high-level leadership are contemplated for several U.S. dioceses, which may impact the Archdiocese of New Orleans.
"Given how slow the terna process is, it is prudent for New Orleans parishioners to urgently demand a coadjutor bishop now. The delivery of this request on Friday will be very timely. The terna process should not be rushed, as another botched appointment for the city would do incalculable harm to this beloved Archdiocese," Mr. Borre said.
Terna, meaning threesome, refers to the three names of candidates assembled by the Apostolic Nuncio for the country in question to replace a departing Archbishop; The terna recommendation goes to the Congress for Bishops in Rome, where comments are added, and modifications made; then the terna is submitted to the Pope, who may or may not pick one of the three recommendations, according to Borre.
Both suppressed parishes in New Orleans continue to hold "church without walls" with rosaries on weekdays and Sundays. Ms. Fortiers said parishioners have maintained vigils in five Boston churches for more than four years without being forcibly removed.
More info: contact C. Brylski (504) 897-6110/B. Fortier (504) 782-3323/Alden Hagardorn (504) 451-1018
Americas Watchdog is all about justice & integrity typically in corporate America. The President of Americas Watchdog is a Catholic & resided in New Orleans before during & after Hurricane Katrina. "We will not stand for any more Catholic Church closings in New Orleans or Boston, when a viable parish is involved."
###