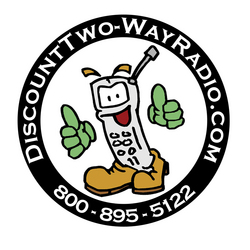 Many of our primary markets have been scaling back recently, but they still require radios for safety and security reasons. Our customers are more budget conscious than ever and Discount Two-Way Radio is able to provide solutions that fit into these reduced budgets without sacrificing quality
Torrance, CA (PRWEB) January 30, 2009
Competing with Motorola in the commercial two-way radio market, Discount Two-Way Radio Corporation located in Torrance, California, has not seen a drop off in sales despite the recent downturn in the economy. The commercial two-way radio industry draws its customers from some of the nation's hardest hit sectors such as construction, hospitality, entertainment, and manufacturing. Regardless of the market conditions, Discount Two-Way Radio has been able to achieve double digit year over year growth.
"Many of our primary markets have been scaling back recently, but they still require radios for safety and security reasons. Our customers are more budget conscious than ever and Discount Two-Way Radio is able to provide solutions that fit into these reduced budgets without sacrificing quality," explained Ben Burns, CEO. He also added, "Our business model has always been to keep prices as low as possible. We are extremely aggressive and are always striving to increase our market share. When fuel prices went through the roof in 2008 and every shipping carrier and freight service levied fuel surcharges, we kept our prices the same and absorbed the cost."
While many companies have significantly reduced their advertising and marketing budgets, Discount Two-Way Radio has increased theirs. "We see our current situation as a golden opportunity to introduce our company and products to new customers who would never before consider an alternative to Motorola. By allocating more money to marketing, we are letting more and more companies know about our low cost, high quality solutions. Most importantly however, we are helping them deal with the serious budget challenges they are facing during these tough economic times," said Tony Varbanov, Marketing Director.
One of the company's major investments in 2008 was a completely new website that was developed in-house. "When you outsource any facet of your business, a lot can be lost in translation. This leaves you out of touch with your customers and hurts your bottom line. Bringing the development of our new website in-house has allowed us to create a system that is more tailored to our customers' needs," added Alex Thompson, CIO. He continued, "We are extremely fortunate to have access to the best and brightest talent right in our own backyard."
While California is suffering from one of the highest unemployment rates in the country, Discount Two-Way Radio continues to provide stable careers with comprehensive benefits to Los Angeles South-Bay residents. To keep up with their growth, the company has had to increase their staff by 46% over the last twelve months and is already planning to hire additional staff later this year.
About:
Discount Two Way Radio, established in 1997, is a privately owned corporation that sells and services commercial two-way radio equipment directly to businesses and government worldwide. They were one of the first companies to sell commercial two-way radio equipment online and are listed among 100 fastest growing telecommunication companies in the country.
# # #