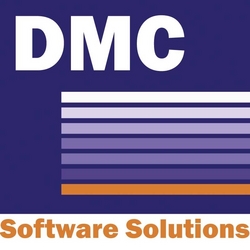 (Vocus) January 30, 2009
DMC Software Solutions, an award winning Sage and Microsoft Gold Certified Business Partner, has recently been awarded Sage Customer Development Centre status and welcomes the launch of the new Sage 200 Suite. In line with the Sage 200 Suite upgrade and declining economic climate, DMC Software is promoting the benefits and importance of integrating Accounts with Customer Relationship Management (CRM) technology.
The Sage 200 Suite is a product that facilitates the fusion of Accounts and CRM data to allow disparate departments to view each others activities. This synergy is vital in modern business as it allows all departments to work from the same real time information encouraging better customer service. This means that the entire process from enquiry through to sale, invoice and delivery can be tracked from one place, eradicating errors that result from miscommunication and the re-keying of data.
Additional benefits include:

Quicker response times to customer enquiries
Improved efficiency with the reduced need to rekey data
Ability to view quotations and sales and purchase orders from CRM
Improved productivity with streamlined workflow process
Correlate accounts information and client histories
The Sage 200 Suite, first released in 2007, has been re-developed this year in line with the feedback of end users and business partners alike and is set to provide its users with a more comprehensive and flexible user experience. New features have been included across the all of the modules that form the suite, including Financials and Commercials, Project Accounting, CRM, Wholesale and Retail, and Manufacturing, to make Sage 200 better than ever.
DMC Software specialises in the implementation, development, training and support of the Sage 200 Suite and in recognition of this Sage have awarded DMC Software Sage Customer Development status. DMC Software is one of only nine business partners to receive this accolade which highlights their dedication and ability to provide a "breath taking" customer experience.
In addition to this, DMC Software offers independent Customer Relationship Management (CRM) and Accounts solutions as well as professional services. DMC Software will work with a company to decide upon the best tools and services to increase efficiency of business processes and profitability, the array of products and services on offer guarantees DMC clients' exceptional customer service.
For more information on CRM or Accounts software from DMC Software visit http://www.dmcsoftware.co.uk, FREEPHONE 0800 6522 423 to speak to a member of the sales staff.
For more information please contact Jade Dixon-Winters, Marketing Executive.
Tel: 01733 362120
###