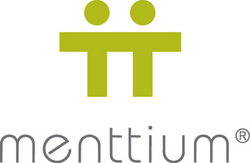 We are excited to offer this valuable session to our clients. Over the years, Menttium has established best practices for mentors. We find that giving leaders time to reflect on their own skills and mentoring philosophy can make a great difference in their effectiveness as mentors
Minneapolis, MN (PRWEB) January 31, 2009
Menttium Corporation introduces "Mentor Readiness Training," a customized session that prepares mentors to maximize their effectiveness in mentoring partnerships. Whether someone has been a mentor for years or is new to the practice, Menttium's Mentor Readiness Training is designed to make good mentors great. Menttium provides the tools, resources and training mentors need to propel their partnerships forward.
For over 18 years, Menttium has trained mentors for its cross-company mentoring program, Menttium 100. Now Menttium offers clients this robust mentor training to prepare their own mentors for internal mentoring programs. Each session is customized to fit the clients' mentoring infrastructure, as well as with their company's needs, offering it both face-to-face or via the web.
"We are excited to offer this valuable session to our clients. Over the years, Menttium has established best practices for mentors. We find that giving leaders time to reflect on their own skills and mentoring philosophy can make a great difference in their effectiveness as mentors," Kim Vappie CEO of Menttium states.
To learn more about Menttium's Mentor Readiness Training, visit Menttium's website: http://www.menttium.com/mentorreadinesstraining.
About Menttium:
The global leader in today's corporate mentoring models, Menttium Corporation offers comprehensive internal, virtual and cross-company mentoring solutions that support the development and advancement of key talent in the workplace. Since 1991, over 50,000 people have participated in Menttium's mentoring programs. Our strategic approach delivers powerful mentoring experiences that are linked to business objectives to positively impact the performance of individuals and the long-term viability of the organization.
Contact:
Melanie Shirley
Vice President of Marketing
Menttium Corporation
612.436.4440
c: 612.385.7846
This press release was distributed through eMediawire by Human Resources Marketer (HR Marketer: http://www.HRmarketer.com) on behalf of the company listed above.
# # #