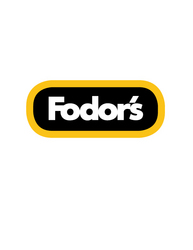 Florida offers a wealth of experiences from beaches to birding. I can't wait to see what our users come up with.
New York, NY (PRWEB) February 18, 2009
Fodor's Travel is partnering with VISIT FLORIDA® on a user- photo contest entitled "Show Us Your Florida." Users are invited to submit their photos and the stories behind them at http://www.fodors.com for a chance to win a three-night/four-day Miami vacation package and the opportunity to appear in the next edition of Fodor's Florida guide which will be published in four-color.
"We find that user-generated photographs and their stories create a strong connection with the destination and a better sense of the experience you might have when you visit," said Tim Jarrell, Fodor's Publisher. He added, "Florida offers a wealth of experiences from beaches to birding. I can't wait to see what our users come up with."
"Visitors to the Sunshine State love to share their photos with friends, family and even strangers," said Will Seccombe, chief marketing officer at VISIT FLORIDA. "More and more travelers are posting their photos on VISITFLORIDA.com. It's exciting that they could win a trip to enjoy everything our beautiful state has to offer."
The contest is open to U.S. residents and photo submissions will be accepted at http://www.Fodors.com/contest/florida/ through February 16th, 2009. Prize sponsors include AirTran Airways, South Beach's Shelborne Hotel and the Miami Seaquarium.
About VISIT FLORIDA:
VISIT FLORIDA is the official tourism marketing corporation for the state of Florida. VISIT FLORIDA promotes tourism to Florida through sales, advertising, promotions, public relations, new product development and visitor services programs. As a public/private partnership VISIT FLORIDA has more than 3,500 tourism industry Partners and four major strategic alliances with American Express Travel Related Services, AirTran Airways, Dollar Rent A Car and The Hertz Corporation. To learn more about VISIT FLORIDA, visit http://www.VISITFLORIDA.org.
About Fodor's Travel:
Fodor's Travel, a division of Random House, Inc. is one of the world's leading providers of travel information. Covering over 300 destinations worldwide, Fodor's guidebooks and Web site, Fodors.com, have provided the most up-to-date, accurate information for travelers for more than seventy years. Written by a team of over 700 writers located around the globe, Fodor's provides travelers with engagingly written, intelligently and accurately reported, and absolutely indispensable travel guidance.
###