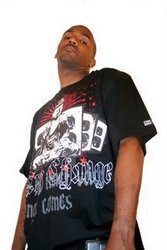 Try Change is hot right now
Washington, DC (PRWEB) February 3, 2009
The hottest new independent T-shirt Company in the DC Metro area? That is what some are calling Try Change LLC. Designed by well known artist at DBA Intermedia and Aravind at Apparel Sourcing USA Try Change combines urban styles and colors with positive messages that are inscribed on each shirt.
After a successful launch of the Try Change line at the Potomac Mills Mall in Woodbridge VA the Try Change line quickly expanded to stores not only in Northern VA but DC and MD as well. The Try Change line can be found at the Fashion Mechanics store in the Springfield as well as Manassas Mall, Shadows at the Forestville Center, SWANK in Pentagon City Mall, Evado in the FairOaks Mall, Indigo on Wisconsin Ave in Georgetown and selected Sport Zone stores.
Founded in 2007, Try Change's goal is to inspire others to make positive changes that benefit not only themselves but society as a whole. They have inspirational t-shirts of which a percentage of all proceeds go to Volunteers of America Chesapeake.
What are some customers, radio personalities and community leaders are saying:
Guy Lambert News Director of WPGC
"These shirts are cool! Thank you so much for what you are doing for our community"
DC Mayor Fenty
"I like that shirt!"
Alex Kumah-Owner of Evado Clothing Store
"Try Change is hot right now"
Ill Will- On Air Personality at WKYS-FM 93.9
"These shirts are fly"
Nancy-Jo Manney- Executive Director of the Greater Springfield Chamber of Commerce
"In a time when change happens very quickly we must be ever vigilant to make it positive, productive change. We are responsible for the future. Thank you, Try Change for your encouraging message for our community"
Gayle Sanders Executive Director of the Hilda Barg Homeless Shelter
"I love them, practically like artwork. Some of them you think you could frame"
David B. Anthony-graphic artist at DBA Intermedia in Georgetown
"We do design and development for companies all over the world. Vince has a good outlook on everything he's doing. He has a good message"
Al-Owner of Fashion Mechanics Clothing Store
"Great designs, one of my best sellers"
Polo- Owner of SWANK Clothing Store
"Try Change is a great fit for our store"
One thing that is unique about the Try Change story is that the company name was implemented before President Obama entered the presidential race.
The Try Change concept evolved from a trip to Vince Stubbs's local supermarket where he encountered someone wearing an offensive t-shirt with curse words boldly written on the front of the shirt.
What started as a simple concept has grown to a company that has been featured in the Springfield Times and Potomac News as well as being in house guest on WPGC 95.5FM and remote broadcast guest on WKYS 93.9FM
"We at Try Change feel an obligation to spread hope, faith, peace, diversity, and positive change to as many people as possible through the sale of our shirts and the stories we share on our website and blog," said Vincent Stubbs, company founder.
At TryChange.org, visitors can read the full Try Change story, review the Try Change Line of T-shirts and locations where they can purchase them. They can also go to the Try Change Blog where they post weekly stories of individuals and organizations that are making a difference in their communities. They can also submit their stories of change to Try Change. "It is our hope that people will share what has inspired them with others and spread a message of hope," said Chrissie Ksanznak, vice president of Try Change.
About Vince Stubbs:
Vince Stubbs, who resides in Woodbridge, Virginia, holds an Associate Degree from Bergen Community College. In 2007, Stubbs was elected president of the Greater Springfield Chamber of Commerce. Currently Vince is Corporate Director of Sales and Marketing for Coakley Williams Hotel Management Company. He also supports the Hilda Barg Shelter in Woodbridge VA that is operated by Volunteers of America Chesapeake of which Try Change is a partner of.
About Volunteers of America:
Founded in 1896 by social reformers Ballington and Maud Booth, Volunteers of America is a national, spiritually based organization providing local human service programs and opportunities for individual and community involvement. From rural America to inner city neighborhoods, Volunteers of America provides outreach programs that deal with today's most pressing social needs. Volunteers of America helps youths at risk, frail elderly, abused and neglected children, people with disabilities, homeless individuals, and may others. Now in their second century of service, Volunteers of America is one of the nation's largest and most comprehensive human services organizations, touching the lives of nearly 1.8 million people each year in communities across the United States.
For more information on Try Change visit TryChange.org or email them at trychange (at) aol (dot) com. Try Change LLC President Vincent Stubbs can also be reached at 703-261-7099.
###