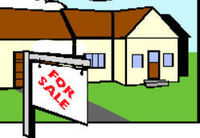 Every client enjoys the transformation and ultimately feels its money well spent
San Diego, CA (PRWEB) February 2, 2009
In this aggressive buyer's real estate market, homes need every advantage possible. San Diego real estate agents are turning to professional firms, like San Diego Curb Appeal (SDCA), that can help beautify a home when the first positive glance from prospective buyers can mean the difference between selling a home quickly or having it sit on the market.
SDCA starts by identifying distractions that don't give the property a second chance such as clutter, unclean areas and dated décor. They also work to make the general design less personalized and more neutral for potential homebuyers. At the same time they identify features to help home sellers accentuate the positive.
Many clients can't justify the thousands of dollars for staging yet recognize they need to consider options driven by affordability. SDCA identifies the best return on investment and work with client's budget. "Every client enjoys the transformation and ultimately feels its money well spent," said Will Johnson with San Diego Curb Appeal.
"Clients appreciate working with SDCA that sees the big picture and can delivery a complete solution," Johnson said. "It saves time, coordination and risk."
About San Diego Curb Appeal
Founded in 2005, our mission is to offer affordable "curb appeal" home related services helping home owners sell their home faster in a competitive market. We are a http:/"one stop shop" with you every step of the way.
SDCA utilizes a team of tested service providers committed to deliver affordability, value, professionalism and the highest of customer service. "We pride ourselves on our years of local experience and references."
For more information on San Diego Curb Appeal, please call 888-599-CURB or visit them online at http://www.sdcurb.com.
Media Contact:
Will Johnson
San Diego Curb Appeal
Phone: 888-599-CURB
# # #