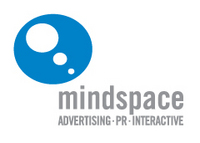 Darren's extensive knowledge of the marketing field and impressive background in social media makes him an ideal addition to Mindspace
Tempe, Ariz. (PRWEB) February 2, 2009
Tempe, Ariz.-based Mindspace, a full-service advertising, public relations and interactive agency, proudly announces Darren Steele as its new Strategic Director. Steele, who has a dozen years of client-side experience, specializes in strategic turnarounds, brand launches and revenue growth, and has been responsible for the product marketing of more than 30 brands.
"Darren's extensive knowledge of the marketing field and impressive background in social media makes him an ideal addition to Mindspace," said Brent Shetler, principal and creative director of Mindspace. "We have had the pleasure of working with Darren for more than three years. We are thrilled that he will be joining the team to help provide innovative marketing strategies and cost effective, powerful campaigns for our clients."
Steele worked for seven years as a senior marketer at Microsoft, where he led the marketing efforts of a $200 million Xbox Games product line and a $300 million division of U.S. Windows XP. In addition to his leadership role on the 2001 Xbox launch team, Steele championed strategic turnaround efforts of Microsoft software campaigns which covered an array of industries ranging from education to sports, online security, entertainment and VARs.
After leaving Microsoft, Steele launched two startup brands as the VP of Marketing in the Web 2.0 and social media space. He focused on using partners and new media to extract top tier campaigns from pre-revenue budgets. Before joining Microsoft, he worked at Access Software, creators of the bestselling Links™ Golf Franchise, as the Director of Marketing prior to the company's acquisition by Microsoft in 1999. Steele earned his MBA from BYU's Marriott School of Management.
About Mindspace
In business since 2002, Mindspace has experienced tremendous growth every year since it hung out its shingle, in terms of both revenues and clients. The company embraces a Client First™ philosophy, offering clients its best ideas, thinking and efforts in a collaborative environment. Extremely strategic, highly creative, and just a little bit left of quirky, Mindspace goes beyond pretty pictures and clever copy to solve business challenges and maximize the value created. With business-to-business and business-to-consumer customers on both coasts, and in-between, this highly decorated, international award-winning agency is building a loyal following of clients and employees. For more information, please call 480.941.8497 or visit http://www.mindspace.net.
###