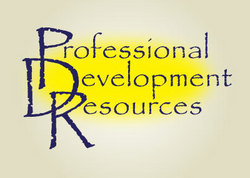 The environmental savings in terms of energy, paper, ink, binding, packaging materials, fuel costs for delivery, and human activities are virtually incalculable
Jacksonville, FL (Vocus) February 2, 2009
Professional Development Resources PDResourcesPromo has launched its new online continuing education website. The purpose of the new site is to achieve maximum time and cost efficiency with minimal usage of tangible resources by providing required CE courses online.
The company's website, PDResources, which was launched in mid-2008, offers over 150 accredited healthcare and mental health CE courses. Of this catalog, more than 70 are now offered exclusively online. This means that courses can be accessed instantly after purchasing them, with all learning and testing materials available 24/7 online, anytime, anywhere. Upon completion of a course, the certificate of credit is electronically created and stored in the user's account for future access. The user can choose to print the certificate at any point if a paper copy is needed.
"The environmental savings in terms of energy, paper, ink, binding, packaging materials, fuel costs for delivery, and human activities are virtually incalculable," says Leo Christie, PhD, CEO of Professional Development Resources. "The ease and speed of accessibility to the user and the savings in environmental costs are remarkable. In this case, user convenience and economy are a perfect fit with environmental responsibility. Everybody wins."
Psychologists, social workers, counselors, speech pathologists, and occupational therapists have traditionally earned their CE credits by attending live seminars and conferences. While this learning format has its advantages, it is very expensive and time-consuming. If a professional has to take a day out of his or her busy practice and possibly even travel to the conference site, the costs begin to add up. More recently, home study CE courses have enabled professionals to earn required credit without travel, but they still utilize tangible books and paper materials, requiring printing, shipping and handling. By way of contrast, online learning is both cost-effective and environmentally responsible, essentially eliminating the wasteful use of resources.
Users have appreciated the convenience as well as the economy. One counselor sent this email: "I especially liked the fact that it was so easy to order, to study at my own pace and take the test whenever I wanted. Thanks!" Another commented: "Such a great way to get CEU's without missing work to go to seminars and workshops." An occupational therapist wrote: "This is my first time to use on-line courses. I should have known this sooner. Excellent way to stay up to date and very convenient to attain CEUs needed for licensure renewal."
A wide variety of online course topics are available, including Alzheimer's disease , Autism Subtypes , Communicating Effectively with At-Risk Students, Self-Defeating Behaviors, Ethics & Boundaries in Psychotherapy, and many others.
About Professional Development Resources, Inc.
Professional Development Resources is a Florida nonprofit educational corporation founded in 1992 by licensed marriage and family therapist Leo Christie, PhD. The company, which is accredited by the American Psychological Association (APA), the Association of Social Work Boards (ASWB), the National Board for Certified Counselors (NBCC), the American Speech-Language-Hearing Association (ASHA), the American Occupational Therapy Association (AOTA) – as well as many other national and state boards – has focused its efforts on making continuing education courses more efficient and widely accessible to health professionals by offering online home study coursework. Its current expanded curriculum includes a wide variety of clinical topics intended to equip health professionals to offer state-of-the art services to their clients.
Contact:
Leo Christie, PhD, CEO
Professional Development Resources, Inc.
904-645-3456
http://www.pdresources.org/promo/prweb4
###