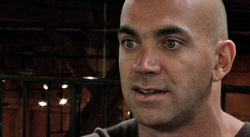 IdeasProject is an exciting new way to highlight big ideas from leading thinkers, and to show how so many new thoughts are connected to one another
San Francisco, CA (PRWEB) February 2, 2009
Nokia today announced the launch of IdeasProject, an online information space designed to help people find and understand the connections between thought leaders and their big ideas. The new website unveils the fascinating insights and disruptive ideas of some of the most visionary and influential big thinkers into the future of connected communications, highlighting where technology and communications may be taking us.
IdeasProject.com brings together industry technologists, literary experts, university professors, venture capitalists and more for an on-going conversation on a variety of themes: technology enablers such as cloud computing, global social issues such as poverty and new application areas such as genetics and social networking applications.
"IdeasProject is an exciting new way to highlight big ideas from leading thinkers, and to show how so many new thoughts are connected to one another," said Loic Le Meur, Founder, Seesmic and LeWeb conference. Le Meur's "big idea" on IdeasProject is that "Sharing changes everything."
Ideasproject.com, a Nokia project, aims to create an information ecosystem of the most important ideas defining the direction of technology. "IdeasProject visitors can see new ideas as they surface and be able to track the connection between ideas and the thought leaders that contributed them," said Valerie Buckingham, Director of Technology Marketing, Nokia. "The contributions to the site give visitors an all access pass to some of the greatest minds in connected communications."
About IdeasProject
IdeasProject, a project of Nokia hosted at http://www.ideasproject.com, brings together the most visionary and influential big thinkers to contemplate the big ideas that matter most to the future of communications. It is a new kind of conversation platform aimed at uncovering the connections between these thought leaders and their disruptive ideas. Explore the IdeasProject website, subscribe to its RSS feed, join its Twitter feed (ideasproject), and come back often to learn about great new big ideas as they break.
About Nokia
Nokia is the world leader in mobility, driving the transformation and growth of the converging Internet and communications industries. We make a wide range of mobile devices with services and software that enable people to experience music, navigation, video, television, imaging, games, business mobility and more. Developing and growing our offering of consumer Internet services, as well as our enterprise solutions and software, is a key area of focus. We also provide equipment, solutions and services for communications networks through Nokia Siemens Networks.
# # #