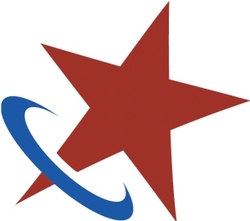 Quincy, MA (PRWEB) February 3, 2009
On January 1, 2009, the Free Application for Federal Student Aid, or FAFSA, became available to students for requesting college financial aid, yet thousands will not get all the financial aid they're qualified for because of errors or omissions on the FAFSA. These 6 tips, taken from the new 2009-2010 FAFSA Line by Line Guide book, will help ensure that students get as much aid as possible.
1. File as soon as possible. Students need to file as soon after January 1 as possible as financial aid is allocated on a first come, first served basis.
2. Complete blank questions with zeroes. Leaving a question blank on the FAFSA can adversely impact students in the financial aid formula used by the Department of Education.
3. Double check even basic answers. Simple errors or omissions like ZIP codes or social security numbers can disqualify a student's FAFSA application and are entirely preventable.
4. Do a practice run on paper. Rather than just leap into the online application, do a practice run first so that all necessary information can be gathered in advance.
5. Do taxes first. As much as 80% of the information required on the FAFSA comes from the IRS federal tax return. Doing taxes first makes the FAFSA significantly easier.
6. The FAFSA is free. There are a lot of bad deals online that purport to help students with the FAFSA for a fee. The FAFSA is free and can be completed by students and parents in about an hour or two without needing to pay for help.
The 2009-2010 FAFSA Line by Line Guide book, a publication of the Student Loan Network (an Edvisors company) contains dozens of additional tips, tricks, secrets, and warnings for students, parents, and families trying to complete the FAFSA. Download a copy today for free!
http://www.fafsaonline.com/fafsa-guide-ebook.php
For more press inquiries, contact Christopher Penn at 617-328-1565.
About Edvisors/About FAFSAonline.com:
FAFSAonline.com is a service of the Student Loan Network, an Edvisors company, providing free help and advice on the FAFSA form. Edvisors is a global leader in college student marketing. Edvisors manages a popular network of education websites marketing products and services to college students and recent college graduates. These sites connect our community to education-related information and services such as college admissions help, financial and credit products, scholarships and career services.
###