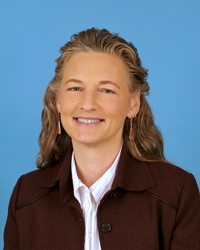 Blood is being shed in the streets of London, India and Africa today. We have the ability to create real change in the world by setting the example.
Hillsborough, NC (Vocus) February 3, 2009
America has reached a new milestone. The turmoil and struggle of the 1960s have finally created true freedom for people from every background.
Laine Cunningham, an author who writes about social justice, says, "If boomers and activists reach out to the generations who grew up in the free society they created, this country can take another leap forward."
Cunningham's understanding of American society stems from her work as a publishing industry consultant. She tracks trends in areas as diverse as social issues, economics and entertainment to gauge the barometer of the nation. She noted the new pride Americans have with their multiculturalism early in the 2008 Presidential campaign. She coined the term "The Obama Nation Effect" to describe the trend.
Although Barack Obama's victory shattered certain barriers, it also proves that America has grown into a true multicultural melting pot. Only a nation united by its differences could achieve such a victory. If the nation comes together as one, it will advance far beyond what was thought possible fifty years ago.
"Boomers and activists marched in the streets," Cunningham says. "Gen X and Gen Y march in the virtual streets of Second Life." The types of demonstrations might be different but Americans remain active and concerned about others. In fact, Cunningham points to the friendlier tone of the virtual demonstrations as proof of how much America has grown. A society that is already strong does not need violence to make its point.
She isn't content to hope the virtual world can change everything, though. "If even half of those 79 million boomers reach out to the younger generations for new change…now, that's a social revolution!"
She also feels certain that meaningful dialog among different groups will be possible in ways that simply weren't available before. Some people feared that any mention of race would be misunderstood as prejudicial. With the new openness come opportunities for dialog that will generate deeper understanding. Compassion, Cunningham claims, is fostering this growth.
She says the terror attacks in Mumbai and the ongoing tribal warfare in Darfur offer opportunities for Americans to help others. "Blood was shed on our streets in the '60s," she says. "Blood is being shed in the streets of London, India and Africa today. We have the ability to create real change in the world by setting the example."
Cunningham's entire life reflects this same sensibility. She travels extensively, dances at Native American powwows, and is an ordained interfaith minister. Even her novels work with issues of race, culture and social justice. Each story celebrates how the traditions of a specific group live on in the modern world. Her first novel, Message Stick, is a suspense thriller that showcases Australian Aboriginal culture.
The novel's protagonist was removed from his biological family under the government's assimilation policy, an official attempt at genocide. As an adult, Gabriel Branch searches the outback for his best friend. He must face a murderous shaman and the loss of his Aboriginal heritage. Baz Luhrmann's movie Australia, featuring Nicole Kidman and Hugh Jackman, touches on the same issue.
Since the assimilation lasted until the early 1970s, it is an excellent example of the kinds of modern atrocities all nations should work to prevent. Message Stick has won two national awards. Both awards committees commented on the author's unflinching look at the pain hundreds of thousands of Aborigines alive today still suffer. Before writing this book, Cunningham spent six months camping alone in the outback. She learned to play the didgeridoo, discussed social issues with Australians from all walks of life, and listened to members of the Stolen Generation recount their stories. The print version is available at bookstores nationwide, Amazon, and her website.
USA Today, BFNN (Black Financial News Network), MSNBC, and international media have covered the novel and the author's experiences. Cunningham has also been tapped for her expertise on trends by CNN Money, Canada's Business News Network, regional newspapers and radio shows.
Her next book is Seven Sisters. This collection of Aboriginal folktales teaches people how to use ancient lessons to face modern issues. For author appearances, contact Cunningham at 336-267-6572. For large book orders, contact Tracey Yellowhorse, book manager for Sun Dogs Creations, at 919-644-1807. A press room is on the author's website.
###