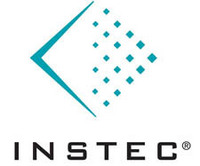 We welcome the opportunity to work with Hospitality Mutual through their transition and value the trust they place with INSTEC.
Naperville, IL (PRWEB) February 4, 2009
INSTEC, a leading provider of rating and policy administration software for the insurance industry and experts in integrated solution delivery, has implemented QuickSolver® Commercial General Liability (CGL) and liquor liability rating and policy administration solution for the Westborough, MA based Hospitality Mutual Insurance Company.
Hospitality Mutual is using QuickSolver to provide and administer bureau compliant CGL policies to the hospitality industry in Massachusetts. A separate liquor liability policy is provided on a standalone basis. Hospitality Mutual engaged INSTEC for additional customizations including company unique forms, rating equations, data collection and billing plans. The QuickSolver Reports Manager software, based on Microsoft SQL Server Reporting Services, is used for real-time access to policy and financial data for billing and statutory reporting purposes.
John Tympanick, Hospitality Mutual Insurance Company President and CEO, stated, "We are extremely pleased having INSTEC as our policy administration vendor. HMIC needed a reliable systems partner as we transformed from the Massachusetts LLJUA to a full service insurance company. The INSTEC implementation was well managed, complete and met our aggressive timeframe allowing HMIC staff to do what we do best - write insurance."
"We are excited to be a part of the evolution of Hospitality Mutual and its expanded product offerings," said INSTEC Vice President, Pat Walsh. "We welcome the opportunity to work with Hospitality Mutual through their transition and value the trust they place with INSTEC."
About Hospitality Mutual Insurance Company
Hospitality Mutual Insurance Company (http://www.Hospitality-Mutual.com), formerly the Liquor Liability Joint Underwriting Association of Massachusetts (LLJUA), specializes in serving the insurance needs of the hospitality industry, and currently provides liquor liability and general liability insurance, in addition to add-ons for assault & battery and excess property damage. Hospitality Mutual's clients include bars, restaurants, social clubs, package stores, caterers and others who are licensed to serve alcoholic beverages.
About INSTEC
Founded in 1982, INSTEC is an employee-owned company which provides carriers and MGAs with comprehensive "best-of-breed" rating and policy issuance software designed for the dynamic nature of Commercial Lines. As a Microsoft Gold Certified Partner, INSTEC continues to demonstrate their expertise in Microsoft technologies and their commitment to deliver insurance software solutions that meet the high standards expected from software products developed for Microsoft platforms, including .NET.
For more information on Hospitality Mutual please call John Tympanick 1-877-366-1140
or visit http://www.hospitality-mutual.com
For more information on INSTEC products and services, please call 630-955-9200
or visit http://www.instec-corp.com
###