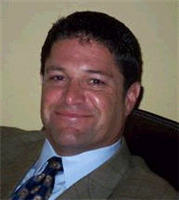 What a great way to start 2009
Greenbelt, MD (Vocus) February 3, 2009
David Bulitt and Barbara Jorgenson, two senior members of the Family Law Group at Joseph, Greenwald & Laake, PA, have been recognized by Washingtonian Magazine to be among the metropolitan area's 2009 Top Divorce Lawyers.
"What a great way to start 2009," quipped Ms. Jorgenson, who was selected for the first time this year. "It is enormously gratifying to be selected again," said Mr. Bulitt who has been selected three times previously. Each year Washingtonian Magazine identifies the top divorce lawyers in the metropolitan area after extensive interviews with local divorce attorneys.
Ms. Jorgenson and Mr. Bulitt are part of an eight-member Family Law Group, which also includes senior partner, Stephen A. Friedman, Esq. The Family Law Group handles all types of family law cases from uncontested divorces to highly contested cases involving division of substantial assets. Ms. Jorgenson and Mr. Friedman specialize in cases involving tracing assets and the valuation of professional practices and businesses. Mr. Bulitt is frequently called upon by local judges to represent children in custody disputes and serves as a mediator in property and financial disputes.
Both Mr. Bulitt and Ms. Jorgenson are also trained in collaborative law, an emerging field in which family cases are handled cooperatively with the aim of out-of-court settlement. "Collaborative law is the wave of the future," noted Ms. Jorgenson. "In the next 10 years, collaborative law will be the norm in family law cases, not the exception," she predicted. Mr. Bulitt agreed, "In the 20-plus years, Barbara and I have been practicing, we have seen more and more efforts towards resolving family law cases out of court.
Collaborative law is the newest, and to my mind, the best move towards faster, better settlements."
The Family Law Group is complemented by JGL's business, tax, criminal, personal injury, and medical malpractice groups. JGL serves clients in Washington, D.C., and throughout Maryland. It has offices in Montgomery, Prince George's, and Calvert Counties.
Learn more about JGL at http://www.jgllaw.com.
###