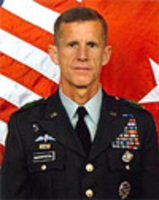 The cyber domain is being contested right now
Arlington, VA (Vocus) February 3, 2009
The Association for Enterprise Information (AFEI) will host its annual Warfighter's Vision Conference March 5-6, 2009 at the Ronald Reagan Building and International Trade Center in Washington, D.C. VADM Nancy Brown, Director C4 Systems (J6) on the Joint Staff, has designed the program to give maximum level of exposure to combatant command plans for addressing the critical cyber warfighting domain.
Speaking on the efforts and requirements of their organizations will be Lt. Gen. Robert J. Elder, Commander of the 8th Air Force, LTG H. Steven Blum, the Deputy Commander of USNORTHCOM, and LTG Stanley A. McChrystal, Director of the Joint Staff.
The recent changes to the Unified Command Plan recognize cyberspace as a warfighting domain critical to joint military operations, placing increased emphasis to this capability and ensuring that it is protected, defended and leveraged for the United States.
"The cyber domain is being contested right now," said Dave Chesebrough, President of AFEI. "Our challenge is to strengthen our defenses and at the same time develop innovative ways of operating in this domain that turn the advantage decidedly towards us."
The very popular Warfighter's Panel features service men and women with recent deployed experience candidly discussing what is working for them, and what is not, to set the stage for future development and industry innovation. Other panels will concentrate on Cyber/Network Warfare, Joint Infrastructure and Joint Net-centric Operations. All of these panels, moderated by flag officers, are populated with key leaders and decision makers who can address in detail the critical elements of the cyber warfighting domain.
About AFEI:
AFEI is an industry association dedicated to the advancement of the sharing, integration, management and protection of information across extended enterprises (people, process and technology), with a focus on national security and defense issues. AFEI (http://www.afei.org) is an affiliate subsidiary of the National Defense Industrial Association (NDIA) (http://www.ndia.org), America's leading defense industry association promoting national security.
###