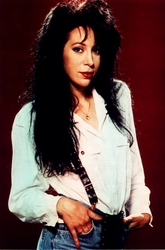 The show will return to the Savoy Theatre in Glace Bay to the venue my dad calls The Theatre of Dreams
(PRWEB) February 4, 2009
Cape Breton International Drum Festival Line-up announced for 2009 "Artistic Producers Gloria Jean & Bruce Aitken."
Marion Bridge, NS, Canada (PRWEB) Februaruy 2, 2009 -The directors of the 9th Annual Cape Breton International Drum Festival, Becci Aitken, Mike Megaffin, Jennifer Nemeth & Ryan MacArthur, today announced the festival lineup to date.
The festival is being staged at the Savoy Theatre, Glace Bay, Cape Breton, Nova Scotia, Canada on Saturday 23rd May 2009 and Sunday 24th May 2009.
"The show will return to the Savoy Theatre in Glace Bay to the venue my dad calls The Theatre of Dreams "said Becci Aitken.
Aitken also added "the line-up for 2009 is world class, with a great emphasis on local and Canadian talent"
Jennifer Nemeth said "To celebrate the Festivals return to the Savoy Theatre we are announcing a very special ticket price for the month of February 2009, with the full week-end pass for only $25.00ca , and that's incredible value for world class talent at the highest level"
Festival director Mike Megaffin commented, "It is with great pleasure we are able to announce that the Legends Award will be presented posthumously to the greatest ever drummer the late Buddy Rich, and we are honoring him for his unparalleled contribution to the history of drumming. Buddy's daughter Cathy Rich will accept the award on her father's behalf. The Legends Award is designed and created by outstanding artist/blacksmith/drummer, John Little of East Dover, Nova Scotia."
The 2009 lineup as follows:
New Brunswick Percussion Ensemble Saint John NB, CA
Danny Britt (Educator/Author) New York, USA
Damian Corniola (Educator/Clinician) Melbourne, Australia
Roxy Petrucci (Vixen, Madam X, Titania) New York, USA
Mike Clark (Herbie Hancock, Tony Bennett, Wayne Shorter) New York, USA
Ronnie Leadbeater (Men of the Deeps/Educator) Sydney NS, CA
Sonny Hogan (Ennis Sisters/ Educator) St Johns NFL, CA
Mercedes Lander (Kittie) London Ont, CA
Bill Ludwig The Third (B3)(Drumming aristocracy) Chicago, USA
Tommy Clufetus (Rob Zombie, Alice Cooper, Ted Nugent) Los Angeles, USA
Emmanuelle Caplette (Ima & Marilou, Annie Brocoli) Quebec CA
Tom Bona (Sue Foley, Colin James, Jeff Healey) Toronto, CA
Pete Lockett (Peter Gabriel, Robert Plant, Amy Winehouse) London, England
Dom Famularo (World Drumming Ambassador) New York, USA
Otarion Show Case 2009:
Dillon Krszwda (Mira Road)CB, Carlin MacVicar (Sydney) CB, Anthony Pascon (Saint John) NB, Keefer Lockwood (St Johns) Newfoundland, Frank & Jordan Bruleigh (Sydney River) CB, Andrew Collins (St Johns) Newfoundland, Chuck Bucket (Halifax) NS, Al Hovey NB, Thomas Allen (Sydney) CB, Evan Nemeth (Sydney) CB.
Special Guest Stars 2009.... The Rhythm Queens featuring Cathy MacDougall, Joan Andrews,Val Fulford & Hannah Buhariwalla,Sydney CB
Plus.... Bodhran Bodhran featuring Josey Lovett and friends. Sydney CB
Legends Award 2009
This year the Cape Breton International Drum Festival Legends Award will be presented posthumously to the following drummer: Buddy Rich.
Ticket Sales
Tickets available from February 2nd 2009 on line or at the box office at The Savoy Theatre, or at Centre 200 Sydney Cape Breton NS. http://www.savoytheatre.com/tickets.htm
The Cape Breton International Drum Festival- 23rd May 2009 and 24th May 2009.
For details visit our web site.
Or phone
1 902 727 2337 Becci Aitken, Bruce & Gloria Jean Aitken
1 902 826 1316 Mike Megaffin
###