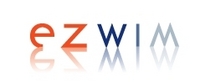 Ezwim had a very good year, and a good start to 2009
Amsterdam (PRWEB) February 5, 2009
Ezwim, a leading Software-as-a-Service (SaaS) provider for Telecom Management Services to enterprises and operators, today announced the sixth year in a row of double digit growth and has achieved 12 consecutive quarters of net profitability in 2008. Ezwim reports a Monthly Recurring Revenue growth of 57% in 2008; international sales increased over 300 percent. The growth demonstrates the increased market demand for Telecom Management services to help enterprises control telecom costs.
New business represents a mix of enterprise and operator customers delivered through direct sales and channel partners, both domestically and internationally. In 2008 Ezwim announced major partnerships with Sympac, KPN's European mobile service provider and Telfort. In May Ezwim launched the MNC Portal, Ezwim's service to help global enterprise to optimize and manage telecom cost and service around the world. Additionally Ezwim introduced Telecom Service Management (TSM) service, a workflow management service that enables enterprises to automate telecom processes. The introduction of Ezwim's add-on services boosted both new sales and increased business within Ezwim's existing customer base.
"Ezwim had a very good year, and a good start to 2009", said Ron van Valkengoed, Managing Director at Ezwim. "These results reinforce our confidence in Ezwim's ability to perform well in today's challenging global economy. Our performance is a tribute to our ability to deliver Telecom Management Services that deliver genuine value to our clients and the international positioning of our company gives us a competitive edge. We enjoy a growing recurring revenue, are cash flow positive and debt-free; we are confident that we will continue our growth in 2009."
The recent announcement of Ezwim's partnership with Texas based Movero to deliver a joint mobile lifecycle management service will strengthen Ezwim's position in the US market. Additionally AOTMP nominated Ezwim for the "Innovation Award", recognizing telecom & IT Management excellence.
In 2009 Ezwim will continue to focus on organic growth through direct sales and global strategic partnerships and selective acquisitions. Also margin improvement will remain an important priority for the company.
About Ezwim
Ezwim, a global leader in Telecom Management, provides Telecom Expense Management and Telecom Service Management software to enterprises and operators. Ezwim's Software-as-a-Service (SaaS) solution enables global organizations to gain visibility into, and control over, the mobile and fixed communications assets and costs. Ezwim services enable dramatic telecom cost reductions and process efficiencies.
For more information contact:
Wendy van Meer, Marketing Manager
Tel: +31 (0)20 888 4388
Email: wvanmeer (at) ezwim.com
ezwim.com
###