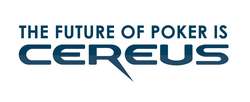 Miami, FL (PRWEB) February 4, 2009
It turns out that in online poker winning really isn't everything. The CEREUS Poker Network, home of leading online poker sites Absolute Poker and UltimateBet, today released payout data on its popular Bad Beat Jackpot offering. Over $32 million was handed out at the two online poker rooms' Bad Beat Jackpot tables since the game was initially launched in 2007. The $32 million figure was reached on January 31 when an Absolute Poker player named HIPLO pocketed $132,888.80 after losing a hand of Texas Hold'em holding four nines. The data reported today does not include money won at the tables through regular Texas Hold'em play.
Absolute Poker introduced Bad Beat Jackpot to its lineup of online poker games on June 22nd, 2007. UltimateBet followed with its own offering just a few months later. Since then, both online poker sites have become two of the most popular destinations for players looking to grab a piece of the multi-million dollar Bad Beat Jackpot pie. The Bad Beat Jackpot data released today by CEREUS reveals the following numbers:

$32,665,751.03- The total value of Bad Beat Jackpot payouts at both Absolute Poker and UltimateBet
$1,605,573.30 - The total Bad Beat Jackpot winnings handed out so far in 2009
$ 16,435,623.88 - The amount of money handed out to the recipients of bad beats
$ 8,272,211.92 - The amount of money won by hand winners of qualifying bad beats
$ 7,957,915.23 - The amount of Bad Beat Jackpot money shared by players seated at the table where the bad beats occurred or at tables with the same stakes
$325,212.40 - The single highest Bad Beat Jackpot payout to a single player on the CEREUS poker network
15,002 - The total number of players paid at both online poker sites to date
Bad Beat Jackpot is just like regular Texas Hold'em but with a slight twist. When seated at a Bad Beat Jackpot table, if a player loses a Texas Hold'em hand holding four 8s or anything better, they'll win a large piece of the Bad Beat Jackpot.
To help the jackpot build, $0.50 is collected from qualifying hands at Bad Beat Jackpot tables. The jackpot keeps growing until someone hits a qualifying bad beat, at which time a large percentage of it is distributed amongst the bad beat victim and the participants in the online poker hand. The next player to lose a hand holding four 8s or anything better will win a large piece of the new jackpot. The participants in the bad beat hand also share in the jackpot.
Absolute Poker and UltimateBet both reside on the CEREUS Poker Network. CEREUS, which launched to rave reviews on November 25th after more than 12 months of development, delivers a secure, responsive and flexible online poker gaming experience to members of the AP and UB communities. The new poker platform is backed by leading technology and a 24/7 Security Center to deliver a watertight gaming experience for everyone at the tables.
Complete details on Absolute Poker and UltimateBet's Bad Beat Jackpot offerings can be found at absolutepoker.com and ultimatebet.com.
About UltimateBet
Designed with the assistance of the best poker players in the world - Phil Hellmuth and Annie Duke - UltimateBet provides the best poker games available on the net through the CEREUS poker network. Players can download the free poker software, play in free ring games and tournaments and get tips from these pros to learn the sport or to enhance their playing strategy.
About Absolute Poker
Absolute Poker is part of the CEREUS poker network and is dedicated to providing players from around the world with an online poker game experience that is second to none. Players worldwide can access Absolute Poker online 24 hours a day, 7 days a week from any PC or Mac and experience the best multi-player game online poker has to offer. Absolute Poker is committed to remaining the most trusted and best online poker experience, created by poker players for poker players.
###