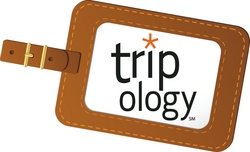 Within our network of 10,000 Tripologists we have travel professionals who specialize in a wide variety of vacation styles, locations, experiences and price levels. This diversified network ensures that Tripology can match virtually any traveler -- no matter how specific the request - with a qualified travel specialist to help plan and book the desired trip
New York , NY (PRWEB) February 4, 2009
Tripology, the leading online travel referral service, is pleased to announce reaching an exciting milestone this month with the submission of its 65,000th trip request. The company has processed more than 65,000 trip requests since the consumer launch of Tripology.com in June 2007.
"We are thrilled with the increased traffic from consumers. It demonstrates that while the economy is down, consumers are still traveling and planning future trips…more and more, they are simply realizing the benefits and importance of utilizing the services of a travel specialist when planning and booking their trips," said John T. Peters, CTIE, as President and CEO. "The right travel specialist can not only stretch your travel dollar, but can also save you tons of time, offer a stress-free trip planning experience, provide expert guidance and knowledge about the places you want to visit, plus much more."
This exciting milestone comes on the heels of a recent announcement from Tripology marking the evolution of its specialist network of vetted travel agents and travel providers to include 10,000 travel professionals. The company's travel specialists, known as Tripologists, boast world-class travel industry affiliations and qualifications.
"Within our network of 10,000 Tripologists we have travel professionals who specialize in a wide variety of vacation styles, locations, experiences and price levels. This diversified network ensures that Tripology can match virtually any traveler -- no matter how specific the request - with a qualified travel specialist to help plan and book the desired trip," said Peters.
Tripology provides the best of both worlds for travelers and travel professionals. For travelers, Tripology combines a content-rich online experience with access to travel professionals for the personal attention and service they seek. For travel specialists, Tripology is the most cost-effective way to get qualified travel leads. It enables agents to harness the immense reach of the Web, then work one-on-one with prospective clients to cultivate a customer for life.
For additional information about Tripology, visit Tripology.com. Travel Specialists can access the company's dedicated agent website at Tripology.com/agent for information on how to become a registered Tripologist.
About Tripology:
Tripology is an online travel referral service focused on connecting travelers with qualified and customer-rated travel specialists. Available at no cost to consumers, Tripology utilizes proprietary technology to match traveler requests with travel professionals. The company has received and processed more than 65,000 consumer trip requests since Tripology.com launched in June 2007. Based in New York, NY, Tripology offers travelers the best of both worlds, combining a content-rich online experience with access to knowledgeable travel specialists in their desired destination or type of travel for the personal attention and service they seek. Tripology is a privately held corporation based in New York, NY. Its principal investor is Ascend Venture Group. For more information, visit Tripology.com.
MEDIA CONTACTS:
Marlene Oliver, NJC Communications
(305) 491-0512, moliver (at) njccorp.com
Mayra Etayo, NJC Communications
(305) 505-7089, metayo (at) njccorp.com
###