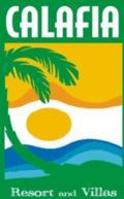 Coming from Canada, we took sightseeing boats to see the grays and killer whales
Baja California, Mexico (PRWEB) February 5, 2009
Lyndie Meissner, a resident of Calafia Condos, Resort and Villas, an intimate gated community just 30 miles south of the border with Mexico, is effusive about this year's whale migration.
"Coming from Canada, we took sightseeing boats to see the grays and killer whales," said Meissner. "It was awe-inspiring and made for a lifetime of memories. The low cost of living in Mexico allows us now to wake up every morning and witness this spectacular scene right in our front yard. Living in Mexico has its advantages.
Tegan Firth of Hornblower Cruises, which operates daily tours endorsed by the San Diego Natural History Museum, says the whale watching season is special.
"This year is more exciting than ever. We're seeing not only more whales but many are traveling closer to shore on their way to Mexico," Tegan said. "Every year, thousands of grey whales make their annual 6,000-mile migration to Baja California to calf. We expect as many as 25,000 tourists and locals alike will come to see these graceful, gentle giants up close."
Avid whale watchers taking advantage of the low cost of living in Mexico, however, don't have to board boats to see ocean life up close. Their own home is their lookout point from which to scan the sea for the mammals' telltale salt mist geysers. Affordable Baja California home prices and available mortgage financing has allowed thousands of Americans and Canadians the luxury of whale watching from their living-room balconies, kitchens and master bedrooms.
Melinda Bates, the author of the recently published book about her years in the Clinton administration, is one Mexico resident that looks forward to watching the annual migration from her home in the same Calafia Condos, Resort and Villas community. Bates says this year in Mexico is special.
"It's easy to become jaded. We're used to seeing pods of porpoise playing in the waves," she said. "Friends visit and are stunned how we take it in stride. But really, even after living here for three years, you can't believe the excitement of spotting whales. They spout, and flap a fin or tail - it just never gets old to have them as neighbors."
Americans and Canadians taking advantage of the low cost of living in ocean front Baja California homes are enjoying one of the most amazing whale migrations by just looking out the window. With affordable prices and easy financing, living in an ocean view home means enjoying the ocean life up close every day. Bates bubbles with enthusiasm and energy, "With the cost of living so low and the ocean so close, we loving living in Mexico. It's a never-ending thrill."
About Calafia Condos, Resort and Villas:
Calafia Condos, Resort and Villas is a beach community on the Pacific coast of Baja California, Mexico, guarded by 24-hour security. Immediately south of the historic city of Rosarito Beach, it is surrounded by charming shops, restaurants, clubs, art galleries, golf courses and more. And Baja's famed wine country is only a 15-minute drive away.
Spacious condominiums are available at prices from $298,000 for a two-bedroom oceanfront residence to $650,000 for a 15th-floor penthouse. Two- or three-bedroom floor plans are available with reserved parking and a variety of choices for personal finishes. In addition, Calafia Condos, Resort and Villas just released a furniture package that starts as low as $12,000 for a two-bedroom combo.
For additional information on purchasing whale-watching real estate in Mexico including title insurance, performance bond services and real estate law is available. Call toll free 1-866-CALAFIA or visit http://www.calafiacondos.com for details.
###