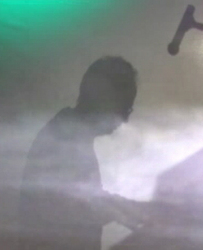 A Musical Quest for Truth in a World of Broken Dreams
Marina Del Rey, CA (PRWEB) February 6, 2009
The following statement is from indie musician Catman Cohen, with respect to the impending March, '09 release of his third CD....How I Want to Dream: the Catman Chronicles 3:
"I watch the news in horror and disgust...the ongoing tales describing how one Wall Street scoundrel after another has looted the public Treasury for purposes of maintaining obscenely indulgent lifestyles...the compromised political puppets who have been bribed to accept this dismal status quo...the corrupted regulators who have become nothing more than errand boys for powerful collusive Wall Street interests...the Big Media shills who offer up a continuous stream of propaganda supporting this mess while anesthetizing the public with the same old consumerist entertainment that caters to the lowest common denominator...and I cannot fathom why the public has not taken to the streets and raged in protest."
"But the worst thing is that I am as guilty as anybody. A choice was made to create initial PR for my new CD featuring three of my more 'innocuous' songs...even while this society is crying for songs that protest vociferously against the true culprits who are destroying everything that was once good about this nation...even while this society is screaming for songs that will inspire the change necessary to heal the millions who are hungry...and millions who, lacking health insurance, are in constant pain."
"I am ashamed for this...for living in a society that turns it eyes away from this human misery and embraces everything that is wrong...and worst of all, I am ashamed that I allowed myself to become a whore in any respect for this sad state of affairs...and so I say, 'enough is enough,' we cannot allow these Wall Street criminals to get away with grand larceny any longer."
"I am truly so ashamed in a way that I can only approximate in words....and I ask those who have supported me in the past to forgive my own human flaws. I became a 'shadow musician,' not as a gimmick, but out of heartfelt genuine desire to focus attention onto my songs, not myself, and because I believe there are ideas expressed that must be heard. I believe people should fall in love with a song, which is an eternal thing, not the mere flawed mortal who creates it and can only disappoint his fans in the end."
"So Ashamed" is the fifth song on Catman Cohen's new CD.
How I Want to Dream -- the Catman Chronicles 3
"A Musical Quest for Truth in a World of Broken Dreams" ©
...to be released in March, '09.
Executive Producer in Heaven: Henry Iglesias
Produced and Arranged by James Lum
Music and Lyrics by Catman Cohen
Who is Catman Cohen?
Mysterious and controversial Catman Cohen is the strange, silhouette artist with the raw bullfrog voice.
Some critics call him the "musical Loch Ness Musician." Others refer to him as "the songwriting Sasquatch." No pictures, no standard biography, and an adamant refusal to perform live, despite various invitations to do so.
Described as "Rock Opera," his songs are based upon social action, notably a cry for the resurrection of neglected heroes (nurses, firemen, teachers, paramedics, universal peace-keepers, environmentalists, human rights activists, etc) and urgent warnings about the imminent fresh water crisis developing in the nation.
The Catman Chronicles feature a variety of guest vocalists, including Goths, she-males, and breathy, sexy sirens. Various music critics have denounced his "out of the box" approach...yet the Catman perseveres down his chosen path, knowing that there is no turning back from doing what must be done, knowing that we must...Make a Difference!
Catman Cohen is pleased to announce that a portion of proceeds received from sales of "How I Want to Dream" will be donated to the charities created by his two good friends, medical activist, Patch Adams, and international nursing activist, Mary Lightfine.
About Gesundheit! Institute:
The Gesundheit! Institute is a home-based hospital founded by Dr. Hunter "Patch" Adams in 1972, located outside of Hillsboro in rural West Virginia. The Institute states its vision as being dedicated to revolutionizing health care delivery by replacing what the Institute sees as greed and competition with generosity and compassion. Creation of Gesundheit! Institute was a topic of the 1998 movie Patch Adams starring Robin Williams. Since the 1970s, the Gesundheit Institute has treated over 15,000 patients without payment, medical insurance or formal facilities.
http://www.patchadams.org/
About Volunteers Without Boundaries:
After working as a registered nurse in emergency rooms throughout the United States, Mary Lightfine, a woman who thrives on challenges, decided to join an organization called Doctors Without Borders. Since then she has lived and worked in more than a dozen countries, including some of the most hellish spots on earth. Mary began sharing her moving stories with students across the United States in 2000. After hearing about her experiences numerous students wanted to spend their time helping others abroad but couldn't find organizations that would accept them into their programs. Most medical volunteer organizations accept only licensed professionals with a minimum of two years prior experience. In collaboration with medical professionals and communities south of the border Mary Lightfine is now able to provide the "opportunity of a lifetime" to others through the founding of Volunteers Without Boundaries Inc., a non profit charity organization.
http://www.volunteerswithoutboundaries.com/
Song Lyrics "So Ashamed" may be viewed at:
http://www.myspace.com/catmancohen
http://www.catmancohen.com
http://www.google.com
###