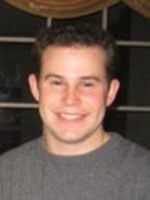 FutureTest 2009 is an intense, mind-expanding conference for senior leaders in the software test/QA community
Melville, N.Y. (PRWEB) February 5, 2009
Patrick Lightbody, founder of BrowserMob, is the latest addition to the stellar FutureTest 2009 conference program. Lightbody will demonstrate how cloud computing - one of the latest technology innovations - is affecting software testing. FutureTest, the exclusive forum for senior software executives and testing/QA management, will be held at the Roosevelt Hotel in New York, NY on February 24th and 25th. The executive forum offers participants an unparalleled opportunity to learn, discuss, and network with their peers and to share their latest strategies and best practices.
On Tuesday, February 24, Lightbody will join Jinesh Varia, technology evangelist for Amazon.com for a session titled Virtually Stress-Free Testing in the Cloud. Lightbody will demonstrate how cloud computing can be used to load-test web applications. Participants will discuss the latest innovations in cloud computing, including cloud-based software testing and Web services and virtualization and new ways of conducting automated testing.
In addition to cloud computing, FutureTest participants will explore such hot topics and emerging issues as crowdsourcing and its relevance to software testing and QA with uTest CEO and co-founder Doron Reuveni. FutureTest 2009 will also feature presentations by software executives from companies such as Bank of America, HBO, Time, Inc., and eBay as well as popular authors and industry experts Jeff Johnson, author, GUI Bloopers 2.0, and Judy McKay, author, Managing the Test People.
Participants will discuss best practices for web interface enhancement, rich Internet application (RIA)-based site testing and deployment, how to deploy a software development lifecycle approach (SDLC) to ensure application security, and new strategies and approaches to improve the efficiency of testing projects and teams.
The full agenda is available at: http://www.futuretest.net/sessions.aspx
FutureTest 2009 is presented by Redwood Collaborative Media and sponsored by HP Software and IBM. For more information and to register, visit http://www.futuretest.net. Credentialed media and analysts can register for press passes at http://www.regonline.com/Checkin.asp?EventId=692201 .
"FutureTest 2009 is an intense, mind-expanding conference for senior leaders in the software test/QA community," said Andrew Muns, president and CEO, Redwood Collaborative Media. "We look forward to spending two days with the best and brightest in the industry exploring the latest tools, technologies, challenges, strategies, and best practices."
About the Software Test & Performance Collaborative:
The Software Test & Performance Collaborative serves the global software testing and performance community, reaching more than 55,000 IT professionals through a suite of products that provide information, education, training, and professional networking opportunities. Software Test & Performance is a Redwood Collaborative Media community dedicated to providing a highly interactive, dynamic platform for sharing knowledge, insights, and resources, and for building deep relationships among industry peers. For more information, visit http://www.stpcollaborative.com
About Redwood Collaborative Media:
Redwood Collaborative Media creates highly interactive, integrated, and dynamic platforms for sharing knowledge, insights, and resources, and is dedicated to building deep relationships for professional communities. The company's mission is to empower these communities through high quality information, education and training, and targeted online and face-to-face networking opportunities.
###