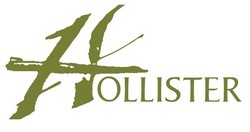 We are really starting to notice an up tick in our temporary/contract business as many companies are just not capable of making long-term hiring commitments due to the economy
Boston, MA (PRWEB) February 5, 2009
The Boston Business Journal has ranked Boston staffing agency Hollister, Inc., in the categories of Fastest-Growing Private Companies, Largest Minority/Women-Owned Firms, and Largest Temporary Placement Agencies in the 2009 edition of its annual Book of Lists.
"As we celebrate our 20th year in business, we are proud to be growing within such a vibrant and diverse business community," said Kip Hollister, Founder and CEO of Hollister, Inc. "Despite the economic challenges that lie before us, we are excited to continue our expansion within the Greater Boston market."
The lists were determined by survey information analyzed and gathered by the Boston Business Journal between 2004 and 2007 from private businesses in the Greater Boston area whose annual revenue exceeded $1 million.
After 20 years of matching Massachusetts employment opportunity with talent, Hollister, Inc. is ranked No. 57 on the list of Fastest-Growing Private Companies, with 75 percent revenue growth from 2004 to 2007. The ranking speaks to Hollister's continued success in managing a rapidly growing company to achieve high revenues in an extremely competitive market.
Hollister, Inc. was ranked No.13 on the list of Largest Temporary Placement Firms. The company sends out a daily average of 550 temps/contracts in the areas of accounting and finance, administrative, creative and marketing, human resources and technology.
"We are really starting to notice an up tick in our temporary/contract business as many companies are just not capable of making long-term hiring commitments due to the economy," explains Hollister. "In order for businesses to remain competitive and keep productivity up, the contract route is the most strategic."
Hollister, Inc. was also ranked No.9 on the list of Largest Minority/Women-Owned Firms. Kip Hollister started the company in 1988, oversees 81 employees and owns 100 percent of the company.
About Hollister
Founded in 1988, Hollister is a leading full-service Boston recruiting firm passionate about connecting Massachusetts' opportunity with talent. Based and home-grown in the Greater Boston region, Hollister is well positioned to see the Massachusetts job market from both sides. They essentially have two sets of clientele that they show up for every day- Massachusetts companies and its active and passive jobseeker. For 20 years, Hollister has been the bridge that connects professionals with jobs in Massachusetts and companies with the best employees. Whether you are searching for employment in Massachusetts or to hire your next best employee, they are the network you are looking for.
# # #