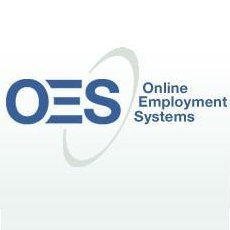 We have most documents printed out to binders at each office...each binder is about 2.5 reams of paper. So that is another indicator as to our total amount of paper – about 1,500 pages
Tampa, FL (PRWEB) February 5, 2009
Online Employment Systems (OES) announced today that Valle Del Sol has chosen Compliance Mark to be their policy management solution. Valle Del Sol is a non-profit organization that has grown to be one of Arizona's largest community-based organizations.
Based in Phoenix, Valle Del Sol helps men, women, children, families, and the elderly through counseling, substance abuse treatment, support services, and leadership development programs.
"We are very excited to work with this wonderful nonprofit organization that truly makes a difference in our people's future, and the future of our country," stated Chris Kehr, an Executive of Online Employment Systems.
Valle Del Sol chose Compliance Mark to tackle its numerous paper-based processes. The organization currently has over 425 documents which total approximately 1,500 pages of policies and procedures, with over 400 employees and six offices. They needed to find a solution that fit their needs and their budget.
"We have most documents printed out to binders at each office...each binder is about 2.5 reams of paper. So that is another indicator as to our total amount of paper – about 1,500 pages," said Carmen Heredia, Director of Quality Management & Compliance of Valle Del Sol. "Everything needs to be read and signed off, but not every staff person needs to read everything. Everyone would be required to read overarching agency policies and procedures plus their department-specific practices."
OES is positioning Compliance Mark (CM) to be the policy management system of choice for non-profit institutions. The online policy management solution offers documented and date-stamped employee acknowledgements for training and compliance purposes. The system also tracks content modifications, instantly disseminates policy changes and archives all records. It is a web-based solution and all that is needed to use it is a browser. No hardware or software installation is necessary. OES handles all the hosting, backups and account setup.
CM features include:
· Customized Branding of CM web site
· Compliance Dashboard
· Electronic Signatures
· Extensive Reporting
· Multi-lingual Support
· 24/7 World Wide Access
For more information about Compliance Mark or Compliance in a Flash, please visit us at OnlineEmploymentSystems.com or to schedule a demo please call 813-333-9651.
About OES
Our mission is to deliver training, compliance and policy management solutions that can reduce risk, while also contributing to our customer's overall performance and bottom-line management.
Contact:
Chris Kehr
Telephone: 813-333-9651
This press release was distributed through eMediawire by Human Resources Marketer (HR Marketer: http://www.HRmarketer.com) on behalf of the company listed above.
###