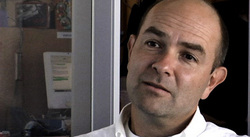 The Long Tail and Free: The Past and Future of a Radical Price
San Francisco, CA (PRWEB) February 5, 2009
Chris Anderson, editor of Wired Magazine and author of "The Long Tail and Free: The Past and Future of a Radical Price", says that as the costs of computing, communications and storage continue to drop, they are changing old business models, enabling new business models to emerge. Underlying many of these models is "free," the ability for individuals and organizations to receive goods and services at zero cost, and the subject of an upcoming book by Anderson.
A video interview with Anderson about an economy based on "free" is featured on IdeasProject, a unique website developed by Nokia. IdeasProject is an online space that provides an innovative way to interact with thought leaders and their big ideas about the future of connected communications. For more on Anderson's idea, visit http://www.ideasproject.com.
"We're building a country-sized economy on the basis of free," said Anderson. "We're giving away things for free to consumers; this includes developments such as the gift economy, the traditional media business model, which is subsidized by the advertiser, and a new free business model being used today in the digital markets."
IdeasProject.com, a Nokia project, aims to create an information ecosystem of the most important ideas defining the direction of technology. "IdeasProject is an effort to surface big ideas about the future of communications - and to show the many ways that these ideas are connected," said Valerie Buckingham, director of technology marketing, Nokia. "We hope we can be a small part of catalyzing inspiration, understanding, innovation - and, ultimately, action. We're thrilled and honored by our charter contributors like Chris, who have shared their thoughts with us."
About Chris Anderson:
Chris Anderson is Editor of Wired Magazine and author of "The Long Tail." Prior to taking over Wired in mid-2001, Anderson was with The Economist for seven years in London, Hong Kong and New York in various positions, ranging from Technology Editor to US Business Editor. His background is in science, starting with studying physics and doing research at Los Alamos and culminating in six years at the two leading scientific journals, Nature and Science. He coined the phrase "The Long Tail" and wrote a book by the same name. His new book, "Free: The Past and Future of a Radical", examines the rise of pricing models, which give products and services at zero cost.
About IdeasProject:
IdeasProject, a project of Nokia hosted at http://www.ideasproject.com, brings together the most visionary and influential "big thinkers" to contemplate the big ideas that matter most to the future of communications. It is a new kind of conversation platform aimed at uncovering the connections between these thought leaders and their disruptive ideas. Explore the IdeasProject website, subscribe to its RSS feed, join its Twitter feed (ideasproject), and come back often to learn about great new big ideas as they break.
About Nokia:
Nokia is the world leader in mobility, driving the transformation and growth of the converging Internet and communications industries. We make a wide range of mobile devices with services and software that enable people to experience music, navigation, video, television, imaging, games, business mobility and more. Developing and growing our offering of consumer Internet services, as well as our enterprise solutions and software, is a key area of focus. We also provide equipment, solutions and services for communications networks through Nokia Siemens Networks.
###