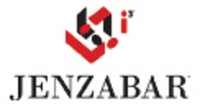 All indicators forecast that there will be a surge in the number of adults returning to school for re-training and skills development
Boston, MA (Vocus) February 5, 2009
Jenzabar®, Inc., the leading provider of software, services and strategies for higher education, announced today an upgrade to Jenzabar's Non-Traditional System (Jenzabar NTS), Release 3.0, an Internet-based administrative solution developed to meet the complex needs of colleges and universities offering continuing education courses, workforce development programs, and certificate programs. The innovative software solution was upgraded to help institutions manage the rise of online students, adult learners and other non-traditional enrollments more effectively, both online and on campus.
The current economic climate and nationwide layoffs have resulted in enrollment increases at some higher education institutions as workers return to school to improve job skills or change career paths. The 2008 Sloan Survey of Online Learning1, a report on the state of online learning in American higher education, found that institutions that offer programs to serve working adults are the most positive about the potential for overall enrollment growth being driven by rising unemployment. Higher education institutions that rely on traditional administrative software systems will have a difficult time managing the demands of non-traditional programs, particularly as enrollments increase. Jenzabar NTS Release 3.0 will meet this need by providing schools with the tools needed to increase service levels, streamline operations, support registration needs for corporations and other organizations, and measure the financial contribution of the institution's continuing education programs.
"All indicators forecast that there will be a surge in the number of adults returning to school for re-training and skills development," says Nicole Engelbert, Lead Analyst at Datamonitor, Inc. "Datamonitor believes that within a context of flat or even declining institutional budgets, the adoption of powerful administrative solutions with the capability of supporting the specific needs and requirements of non-traditional students will be a key determining factor in which institutions are able to manage this spike in enrollment effectively."
To enable institutions to better serve and manage constituents, Jenzabar NTS 3.0 offers expanded self-service capabilities for both students and instructors to view current classes, past classes, and current schedules. Instructors will have improved ability to assign final grades online, and view and e-mail section rosters. Greater flexibility within the upgraded product will allow institutions to communicate enrollment and payment related messages at opportune times through automatic e-mail notifications. Administrative departments will also be able to accommodate a wider range of faculty and institutional practices with an expanded set of bill payment options.
New features have been introduced to enable institutions to better support the needs of corporations. Group registration, bulk purchasing, opt-in waitlisting, deferred payments, and third-party order and payment functionality is available to school administrators using the Web-based shopping cart within the upgraded Jenzabar NTS interface. In addition, extended financial analysis capabilities will let institutions calculate gross margin percentages and break-even enrollments.
"Jenzabar NTS has been upgraded to offer institutions the best administrative support services and self-service options to attract, retain, and manage non-traditional students," said Robert A. Maginn, Jr., Chairman and Chief Executive Officer at Jenzabar. "This new product release will help our client institutions build better communities for continuing higher education students, provide technological capabilities that are key to serving adult learners and other non-traditional students, and give schools crucial data to measure their performance and ensure continuous program improvement."
Jenzabar NTS is a flexible, scalable, full-featured administrative solution specifically developed to manage the unique challenges of continuing education certificate, and other non-traditional programs. The software system is a stand-alone solution that is compatible with any enterprise resource planning (ERP) system and may be integrated with Jenzabar's Learning Management System.
About Jenzabar, Inc.
Jenzabar, Inc. is a leading provider of enterprise software and services developed exclusively for higher education. With more than 35 years of combined experience offering technology solutions to colleges and universities, Jenzabar is the trusted partner of choice to more than 700 campuses worldwide, including private liberal arts, state, and community colleges and business, medical, law and other graduate schools. Jenzabar is headquartered in Boston, Massachusetts, with regional offices located across the United States. For further information, please visit http://www.jenzabar.net.
Contact:
Carina Ganias
Public Relations Specialist
Jenzabar, Inc.
617-492-9099 ext. 365
1 Source: Allen, I.E. and Seaman, J. Staying the Course: Online Education in the United States, 2008. http://www.sloan-c.org/publications/survey/index.asp, Needham, MA: Sloan-C, 2008.
###