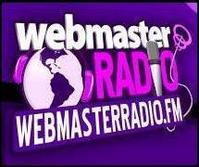 Fort Lauderdale, FL (PRWEB) February 6, 2009
WebmasterRadio.FM continues its tradition of bringing the best in conference and trade show coverage with its Internet Retailer Convention Web Design 2009 special. WebmasterRadio.FM, the premier B2B online radio network, is pleased to present interviews from the recent Internet Retailers Web Design 2009 Conference held in Miami Florida.
Gathered over the two day conference, WebmasterRadio.FM spoke with many of the best known names in Internet commerce. Those interviewed include; Jack Love, publisher of the Internet Retailer Magazine and organizer of the conference, best selling author Brian Eisenberg, award winning search engine marketer Stephan Spencer, leading business consultant Bernadette Wu, and others.
"The Internet Retailer Conference was one of the most interesting tech shows I've attended in months," said WebmasterRadio.FM interviewer Jim Hedger, "The focus and dedication to excellence from the speakers and vendors was extraordinary."
Though online retailers are extremely concerned about the economy, the Internet provides a business environment with far lower overhead costs for merchants. Events like the Internet Retailers Conference present tremendous learning and networking opportunities for online merchants. WebmasterRadio.FM gathered a number of high profile interviews at the event which are available in the WebmasterRadio.FM archives (http://www.webmasterradio.fm/Specials/Specials/Internet-Retailer-Web-Design-2009-Coverage.htm)
About WebmasterRadio.FM
WebmasterRadio.FM is the premier online B2B radio and podcast network. Through its broadcasts, WebmasterRadio.FM lifts the "veiled curtain" of the Internet, bringing the business community together through an interactive radio network. Its listeners are a global group, comprised of everyone from corporate executives and decision makers to small and mid-sized businesses and individual entrepreneurs. WebmasterRadio.FM's stellar line-up of radio programming includes "CoverStory" with Jiyan Wei of PR-Web, WebmasterRadio.FM's official newswire; "The Hook with Katie Kempner" with Katie Kempner, vice president of Crispin Porter + Bogusky; "The Shoemoney Show" with Jeremy Schoemaker; and more. To tune into WebmasterRadio.FM's live content or check out the show lineup, please visit http://www.WebmasterRadio.FM.
Media Contacts:
Brandy Shapiro-Babin
954-736-4171
# # #