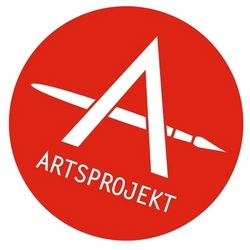 I never expected the Andre the Giant campaign would have such an effect on people, just as the Obama poster
Redwood City, Calif. (PRWEB) February 6, 2009
ARTSPROJEKT, the interactive and culturally relevant online community for the arts, pop culture, and action sports, is participating in the Shepard Fairey exhibit organized by the Institute of Contemporary Art/Boston. The 20-year retrospective, opening today and running through Aug. 16, 2009, is the first solo show of Fairey's work and will explore the breadth of the artist's career. In addition to Fairey's now iconic Obama poster, the exhibition includes two OBEY skateboards, one of which is available exclusively at ARTSPROJEKT.
Shepard Fairey's ARTSPROJEKT store features an array of unique OBEY skateboard designs available only through Artsprojekt, as well as insider information and pictures of the artist at work. Consumers can choose from a variety of decks with ideal competition shape and construction for all terrains.
"Shepard Fairy is one of the most prolific artists of this generation. He has been a friend for many years, and I knew from the onset of the Andre the Giant sticker that he was on to something that had the potential for a ground swell - and that's exactly what has happened," said Andy Howell, Founder of ARTSPROJEKT. "It's great to see his art honored with the IAC exhibit. Fans in the Boston area should totally check it out as it will be sick. It is a privilege to see a friend and a peer in the artist community do so well. We are proud to have his work available at ARTSPROJEKT."
ARTSPROJEKT is powered by Zazzle and leverages Zazzle's innovative on-demand retail platform, producing all skateboards within 24 hours of ordering. Skateboard decks are seven-ply North American maple and supplied by PS Stix. Components are sourced from Santa Cruz, Independent trucks, Krux Trucks, and Ricta Wheel Dynamics. The experience provides consumers with a unique and comprehensive product offering, and the end result is a highly technical product.
"I never expected the Andre the Giant campaign would have such an effect on people, just as the Obama poster," said Fairey. "Artists create with the intent to inspire, so it is amazing that what started out as street art truly has transcended to the masses. I am excited for this exhibition with ICA in Boston. It will span over 20 years of my work on a variety of mediums, including the skateboards with ARTSPROJEKT, which is a totally innovative experience for any aspiring artists."
On the 20th anniversary of the Obey Giant campaign, the Institute of Contemporary Art/Boston opens the first museum survey of Shepard Fairey, the influential street artist. Stickers and posters of the artist's work have appeared on street signs and buildings around the world as part of a guerrilla art campaign of global scale. Featuring over 200 works of art, Shepard Fairey: Supply & Demand traces the artist's career over 20 years, from the Obey Giant stencil to screen prints of political revolutionaries and rock stars to recent mixed-media works and a new mural commissioned for the ICA show.
About ARTSPROJEKT
Finally the artist wins. ARTSPROJEKT is an interactive and culturally relevant online community enabling artists, brands, and consumers to connect instantly, and on-demand. ARTSPROJEKT provides artist management, exhibition, and e-commerce assistance to emerging and established artists in all fine art and commercial genres. The company develops careers, connects artists with galleries and potential clients, as well as promotes and sells art and products online and offline. ARTSPROJEKT empowers artists to create full time, and sell original art as well as limited or open edition products on its site, partner sites, the artists' own sites, and other online networks. Launched in August 2008, ARTSPROJEKT is a unit of Zazzle.
©2008 Zazzle.com Inc., all right reserved. Zazzle is a registered trademark and trademark of Zazzle.com, Inc. in the United States and other countries.
Press Contact:
Michael Karns
650-261-3337
###