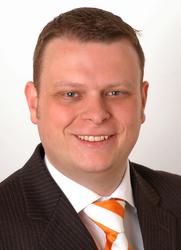 The extreme popularity of the iPhone means that companies can benefit by allowing employees to enjoy easy, secure access to the network and its data, which helps productivity.
Wilmington, MA (Vocus) February 6, 2009 -
Astaro (http://www.astaro.com), a leading network security vendor, today announced that users of Apple's iPhone can now automatically setup a secure, IPsec VPN (virtual private network) tunnel with no technical knowledge required. This new process adds yet another method that iPhone users can use to connect to Astaro Gateway products. In addition to the iPhone's PPTP and L2TP VPN connectivity options, Astaro users can now use the iPhones IPsec VPN capabilities--widely accepted as the best security choice for VPN tunneling--to connect to their home and business networks.
While software services and managed applications like Email and Web filtering in the cloud gain popularity, most businesses are still relying on company internal solutions like CRM or ERP systems. As employees gain access to more powerful smart phone tools, Astaro's compatibility with the Cisco IPsec VPN client (which is integrated on the iPhone), enables users to access internal email servers, document storages, and web sites protected by and Astaro Security Gateway appliance by a standardized, secure method. Whether telecommuting or working remotely, workers no longer have to open their laptops in order to safely access company or home network resources. Astaro's VPN capabilities allow outside iPhone users to work as if they are local to their network, reducing the exposure of sensitive company materials across the Internet.
"The extreme popularity of the iPhone means that companies can benefit by allowing employees to enjoy easy, secure access to the network and its data, which helps productivity." explains Gert Hansen, Founder and VP of Product Marketing at Astaro. "As I'm sure is the case with many people, the iPhone has become my smartphone of choice, and it is great peace of mind to know I can always securely access our internal business applications. We are happy to provide this for free, as part of every Astaro Solution."
While other competitors simply offer compatibility with iPhone's Cisco VPN client, requiring manual configuration steps which need technical knowledge and information to complete, Astaro allows anyone to set up a configured tunnel in seconds through its automatic configuration. This process drastically simplifies VPN setup for the end user, and also provides assurance that the tunnel has been set up securely and correctly. The user logs into the Astaro Security Gateway UserPortal via the browser and clicks the Install iPhone VPN button. From there, the setup is automated with all technical parameters being filled in without the need to manually enter them. Astaro is the first product of its kind to offer a customized configuration download which is simply imported into the iPhone OS.
Astaro's product offering is available as a software ISO, hardware appliance or virtual appliance. Astaro also offers a free, non-commercial home user software license, available for download at http://www.astaro.com. The home user license uses the same software as the commercial license, includes all subscriptions, and offers protection for up to ten IP addresses. This allows any iPhone user to set up an Astaro network at home and connect securely to the home network at any time--all at no cost.
Astaro has created a configuration guide providing step-by-step instructions on how to configure Apple's iPhone and Astaro Security Gateway VPN settings.
About Astaro
Astaro offers the most complete and easy to use Internet security appliances available. Combining best of breed applications, the proven quality of Linux and enterprise level performance, Astaro's award-winning products provide the latest protection with the best total cost of ownership. Software, hardware and virtual appliance offerings provide users the flexibility to meet a wide variety of deployment scenarios. Distributed by a growing worldwide network of more than 3,000 resellers, Astaro products protect over 100,000 networks for 47,000 customers across 60 countries. Astaro, headquartered in Wilmington, Massachusetts, USA and Karlsruhe, Germany, offers free downloads of its products at http://www.astaro.com.
Contact
Nicole Eckert
Astaro
+1 978-974-2645
###