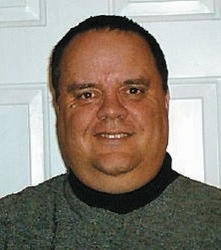 For those who have lost loved ones in accidents
Atlanta, GA (Vocus) February 9, 2009
The Family Assistance Foundation, an independent non-profit corporation founded in 2000 for the purpose of empowering people following tragedy, announced today the creation of a new division dedicated to establishing memorials at sites of disasters where fatalities and losses have occurred but at which no memorials have previously been erected. The FAF is also pleased to announce the addition of Paul Houle, who will serve as director of the Disaster Memorials Division.
When the Aviation Disaster Family Assistance Act of 1996 was passed, the federal government recognized the need for permanent memorials following commercial aviation disasters. The Foundation is aware of this need since the announcements of memorials that have been developed since the legislation is a consistent reminder of the absence of memorials to family survivors of many disasters prior to 1996.
"For those who have lost loved ones in accidents," says Dr. Carolyn Coarsey, lead researcher and co-founder of the Family Assistance Foundation, "there are few more substantial and lasting ways to assist in their healing than the establishment of a permanent memorial."
In 2002, Paul Houle, a former United States Army traffic investigator, began research on the 1967 Piedmont Flight 22 crash and ultimately led an effort to establish a permanent memorial for those who perished in that accident in 2004. That work led him to graduate work at Embry-Riddle Aeronautical University that focused on the establishment of memorials to the victims and survivors of past disasters.
"Paul's experience, sensitivity and dedication in working with families, and other survivors, make him uniquely qualified to lead this new endeavor for us," Coarsey says. "We see it as a way for us to complete the circle of our work. We are there moments following a disaster to provide the compassion and services, which our research has proven helps survivors deal with tragedy. Now we will we be there to ensure that no one is forgotten."
The Family Assistance Foundation encourages those who have lost loved ones in a disaster, for which no permanent memorial has been established, to contact the organization at (404) 881-2895 to suggest future memorial sites.
About the Family Assistance Foundation, Inc.:
The Family Assistance Foundation, Inc., is an independent non-profit corporation founded in 2000. The organization takes a unique approach to helping organizations successfully meet survivor needs and enables organizations worldwide to traverse corporate borders when disaster strikes, working together to assist those in need.
The Foundation's programs provide member organizations, as well as survivors, the opportunity to share lessons learned and information about how to continually improve response efforts and business practices. For more information, visit http://www.fafonline.org.
###