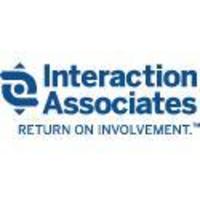 This ongoing annual endowment reflects the values and principles on which our company was founded
Boston (PRWEB) February 9, 2009
Interaction Associates, Inc. (IA), a 40-year-old pioneer of collaboration consulting and workplace learning solutions, announced it has made its annual donation to the Interaction Institute for Social Change (IISC), which Interaction Associates founded in 1993. IA annually gives 10% of its pre-tax profit to the Institute.
"This ongoing annual endowment reflects the values and principles on which our company was founded," said IA President and CEO Linda Dunkel. "At the core of Interaction Associates mission, values and culture lies the deeply held value of social responsibility. The Interaction Institute for Social Change applies the same principles of collaboration, strategic thinking and leadership to an eager audience outside the business sector. We have donated our intellectual property in perpetuity to the Institute," Ms. Dunkel added.
In supporting the Institute, Interaction Associates, Inc. furthers its long-held commitment to socially responsible business practices. In addition to directing ten percent of its annual profits to the IISC, IA requires its employees to commit ten days a year to pro bono community work, including five days for the Institute.
"Our vision is to be a global leader in transforming the way people achieve success at work. Our objective with our clients and within our own company is success at the Triple Bottom Line: superior financial results, sustainable business practices, and an employee experience that promotes productivity, satisfaction and retention," Dunkel said. "The IISC is helping bring a similar kind of success to NGOs, social services organizations, and public/private partnerships around the world."
The IISC works with leaders and organizations in the nonprofit and public sectors to develop their collaborative capacity to achieve greater social impact. To this end, the Institute provides network-building, consulting, facilitation, and training services to: networks, collaborative, and coalitions, nonprofit organizations of all sizes, schools and school systems, intermediary organizations, public sector agencies, international NGOs, and foundations.
About Interaction Associates
Interaction Associates (IA) has nearly 40 years experience in helping companies find breakthrough solutions to business challenges. Fortune 500 companies, government agencies and nonprofit organizations throughout the world have used IA's integrated management consulting and learning and development services. Interaction Associates helps these enterprises set strategic direction, inspire commitment, and build leadership capabilities, leveraging the power of collaborative action for long-term, sustainable results. Learn more at http://interactionassociates.com/
About Interaction Institute for Social Change
IISC is a nonprofit organization that partners with individuals, organizations, and communities to achieve greater social impact. Its mission is to ignite and sustain social transformation, catalyze collaborative action, and build collaborative skill to bring alive our vision of a just and sustainable world. Learn more at http://www.interactioninstitute.org/
This press release was distributed through eMediawire by Human Resources Marketer (HR Marketer: http://www.HRmarketer.com) on behalf of the company listed above.
###