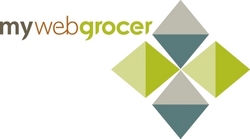 Our new partnership with MyWebGrocer will allows us to compete in a way that was just not possible in the past
Colchester, VT (Vocus) February 9, 2009
Foodtown of New Jersey has launched its new online channel with industry leader, MyWebGrocer. Their new revamped online presence includes foodtown.com and freshtown.com. Foodtown and Freshtown previous websites have been updated with a new fresh look and offer the online user more functionality. This functionality will now include MyWebGrocer's interactive circular, shopping list, online grocery shopping, recipe engine, email marketing, consumer profile management, and coupons. In addition to these services, Foodtown will be joining MyWebGrocer's national advertising network.
Their new online channel will consolidate and fully integrate all the functionality on the foodtown.com and freshtown.com websites. Removing the silos of functionality that have been in place will create a much for user friendly and functionally rich experience for the consumer.
"Foodtown is in one of the most competitive online grocery markets in the country", explains Patty Youchock, Director of Advertising and Marketing of Foodtown. "Our new partnership with MyWebGrocer will allows us to compete in a way that was just not possible in the past".
Curt Alpeter, Sr. Vice President, Sales for MyWebGrocer comments, "MyWebGrocer is thrilled to bring Foodtown into the family of Retailers that we partner with for ecommerce and online marketing tools. They are also a great addition to the online advertising network and will further solidify our strong East Coast presence".
About MyWebGrocer:
MyWebGrocer was one of the first to launch online Software as a Service for retail grocers in 1999. MyWebGrocer increases basket size, acquires new customers, retains current customers, and drives revenue in-store and online business for their clients. MyWebGrocer has the largest grocery advertising network in the country covering 85% of the US, earning their clients direct ad revenue. Some of their clients include Shoprite, Lowes Food Stores, Big Y, Food Lion and 90 other leading grocery chains. For more information please visit http://www.mywebgrocer.com or call 1-888-662-2284.
About Foodtown:
Foodtown is a cooperative based in Avenel, New Jersey. The coop, which is made up of 19 different members with 60 stores, operates in New York, New Jersey and Pennsylvania. Foodtown's mission is to be the best retailer in our markets by: Delivering the FRESHEST quality products, Providing the FRIENDLIEST service, REWARDING our customers.
###